BARFLY TOP TENS: Bob Short of Filth, Blood and Roses, Dead Rabids and The 4 Stooges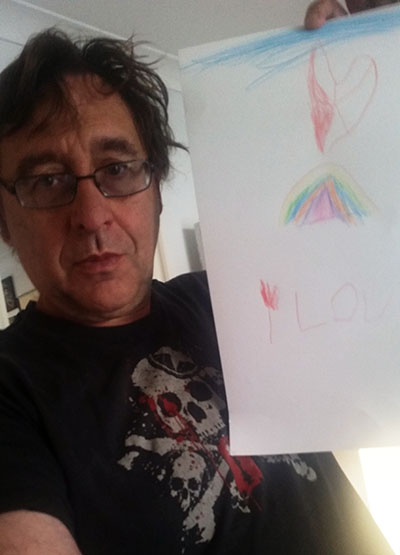 Oh Christ. The Barman's on the phone from Bondi. Says he's gonna make me a star. David Essex once made me a similar offer which probably would have certainly given me a #metoo moment. A Top 10 list? Shit. Have you seen the state of Planet Earth?
Just when you thought the whole place couldn't sink much further, they gave a pussy grabbing paedophile the keys to the kingdom and a button for his tiny finger. I tried not to write. Mother said something about "if you don't have anything nice to say…" I'd been putting my foot in the truth for a long time and it was getting me in trouble. Hate mail. Death threats. I wasn't allowed to attack their freedom to be dicks.
And it's been a shit year with a whole bunch of old timers coming back to provide a less than memorable version of the past. I could name names but, let's just remember I was there when those moments were something to throw your life behind. Best thing about saying that is anyone asking "Is he talking about me?" is probably right.
Noticeable Exception 1 is Top Ten 1.
1. PATTI SMITH plays Sydney 2017. How to grow old disgracefully…
2. Noticeable Exception 2 is Top Ten 2
Yeah. I gave Blondie a pretty tough ride in that review. But fair's fair. The "Pollinator" album at least sounded like a Blondie album. Admittedly more of a "Heart Of Glass" Blondie album but better than the previous "Ghost of the Download" CD that tried to include a rerecorded Best of as a selling point. So, to play nice. Time for some Fun…
3. Noticeable Exception (Kind of) 3 is Top Ten 3. I rather liked the return of Twin Peaks. But enough of the old. Let's have some new. Finally, a song I wanted to play over and over again. Ladies and Gentlemen, The Chromatics.
4. And for you guys who still love the Sixties. Let me introduce you to Babyshakes out of New York City. Kind of like the Barracudas, only pretty. (Apologies to Jeremy Gluck).
5. For those who like to mix Texas Psych with Joy Division and the Banshees, Check this out…
6. One of my favourite albums this year was John Carpenter's third solo album, a reinterpretation of his own classic film scores. This stands up to multiple listens (but goes back in to old fart territory). I think it's fair to include him on the new side because being a pop star is a new turn for him.
7. This next one came out in 2016 but I didn't track down a copy until this year. You'll all fucking hate it.
8. Similar story with this. But by Christ it is wonderful.
9. This was easily the gig of the year.
10. And finally. As a tribute to a fallen comrade…
There's Ten.
Tags: top ten, blondie, bob short, labretta suede, john carpenter