Open Season - Mick Medew and The Mesmerisers (I-94 Bar Records)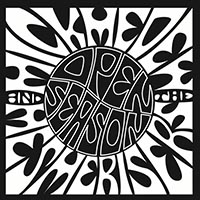 Heads up. Classic LP coming to your "music station" now. I keep playing this over and over.
Most of you know this man's music: The 31st, Screaming Tribesmen, Mick Medew and the Rumours... and now his "new" band, The Mesmerisers.
But I like to hear songs as if there's no historical background and therefore, no expectation. You know what I mean? If you expect something that grabbed you as a teenager, you will often be disappointed. The Sweet's LPs are now highly regarded, they weren't so much at the time - their nonsensical but hip-grabbing singles brought them fame but - arguably - not everlasting love.
Oh, dear. Am I comparing Medew to The Sweet? There's no "Peppermint Twist" here, but that's not a bad thing. The Sweet's hits are great to return to every now and then, a blast of shiny sticky stupidity (stupidity is greatly under-rated in popular culture) but really, the stuff I'm going to return to more often are songs which have purpose and grown-up meaning.
If the single is the title track, "Open Season", that'd work for me. But any one of half a dozen songs here would do: "No More Monkey", "Something Going On".
From the opening chords we know the terrain we're in: solid, punchy songs with a Sixties' pop warp (that is, harmonies and tunes). Medew's a guitarist, but one who enjoys using tidy but arresting hooks (instead of irritating guitar solos) and these little beggars work wonders. The second half of the CD uses the blues a bit more, but the strong pop sensibility takes us through.
Sure, the '60s obsessives will spot assorted clues, but like I say, let's stay with what's right here. After all, it's right in front of us, and (say) the Stones haven't released a decent full LP (apart from a blues covers LP) in ... erm, how long has it been now?
Opening Side Two of what would be the LP with "Exile on Boundary Street", and closing it with, "Why Did I Fall In Love With You" is a stroke of genius, by the way. "Open Season" is the kind of LP which you simply flip over as soon as each side has finished. You could listen to this one for hours. If the man were on a major label, I'd suggest both would also make excellent singles, the pace, topic, lyrics and style highlighting Medew's voice... ah, yes.
Medew's voice, though ... for all the excellent songs, the impressive fretwork, like Jimi, Mick's voice is ... rather a lot of things all at once. There's fragility there, yearning, desire, knowledge... yeah, it's unique, too.
Some oaf out there will doubtless mumble 'Bob Dylan', but c'mon. Dylan was so unlikely a pop singer that he seems to have resented being cast in that mould for decades. Plus, aside from his radio show, how many of us find him dull as ditchwater? Like Dylan, and Hugo Race, Mick Medew is a "life"' at this music game. Unlike Dylan, but like Hugo, right now Medew is on top form, and if he plays near you, you're a goose if you miss him.







Out on June 3. Order here.
Tags: powerpop, i-94 bar records, mick medew, open season, mesmrisers