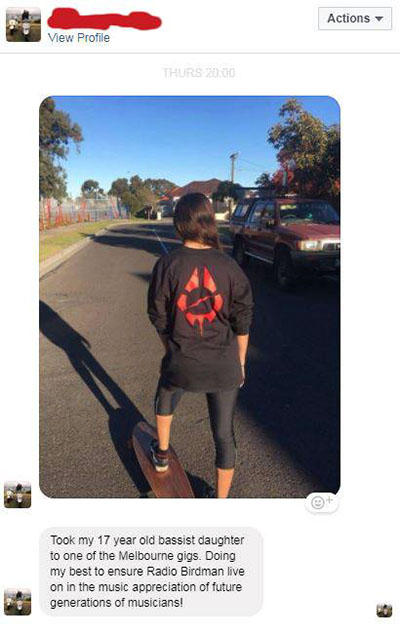 Challenged myself to do a Radio Birdman top ten of 2018. Wasn't too difficult.
Pretty cool to see that so much good stuff is still happening from people who started more than 40 years ago - half of these would make the grade on anybody's list.
Jim Dickson - Coelum Versus
I think this might have come out last year, but I only listened to it this year so it's on the list. Great eclectic album from New Christs and Radio Birdman bassplayer! Music video for one of the tracks coming next year, well overdue (sorry Jim!)

Meanwhile, buy a copy here.