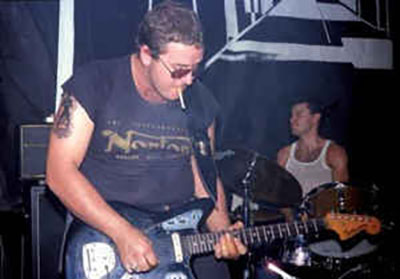 I was at Muscle Shoals Records Fayre, on Lygon Street in Melbourne, when I received the unwelcome news from one of my dearest friends, a character in and out of bands in Adelaide for decades, who I doubt you've heard of, but whose name (when you have to use it) you will always spell incorrectly, as I do: "Bad" Bob Lehermayr.
I was less than charitable with Bob, and he rightly gave me a serve.
Then he told me about Charlie Tolnay dying.
After Bob (also rightly) hung up on me, I received a text message from The Barman. Bad news had travelled fast.