Friends rally for floored former Waldos and Knots guitarist Joey Pinter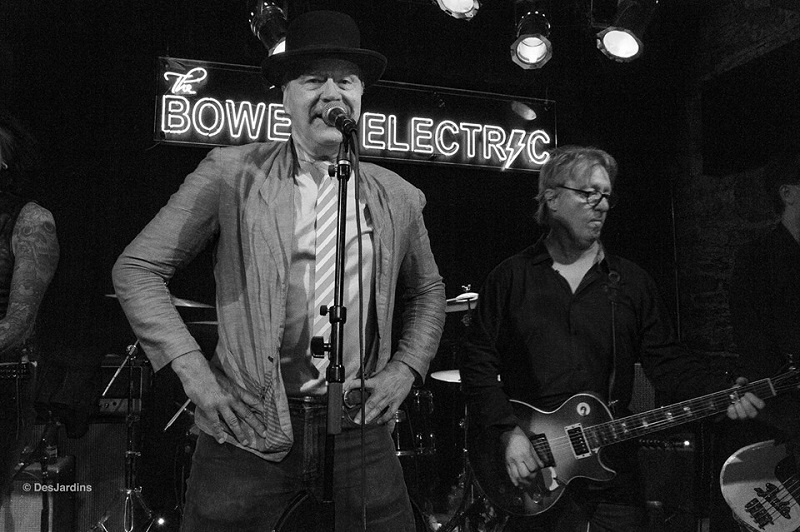 Sole surviving Heartbreaker Walter Lure accompanied by Joey Pinter on guitar. Des Jardins photo.
Expatriate New York City guitar legend Joey Pinter (ex-Waldos, Knots) needs your help after suffering side effects after four bouts of debilitating back surgery.
Complications have left the Los Angeles-based axeman being fed by tube for the moment, and his wife Angie needs assistance with mounting medical bills.
In Angie's words: "Joey had a 4 level cervical fusion revision because he was losing strength in his hand and the ability to play. Something went wrong .He has a hematoma that is preventing him from swallowing anything no water or food.
"They were going to open him up again but decided it was too risky and instead are hoping the inflammation will go down he is highly medicated and has a feeding tube, heart monitor. It's very serious and sad."
Joey's band Knots were fixtures at Max's Kansas City but he's best known for playing on the Waldos' classic 1994 album "Rent Party".
A New York City benefit show is being staged on Thursday, August 22 at Coney Island Baby. Confirmed so far are Walter Lure (Johnny Thunders and The Heartbreakers, The Waldos), NY Junk, and Allison Gordy (Johnny Thunders bands).

A West Coast benefit is also in the throes of being organised. Meanwhile, you can donate cash via Paypal via the email address This email address is being protected from spambots. You need JavaScript enabled to view it.