Iconic Rock and Roll markets stage Sydney support show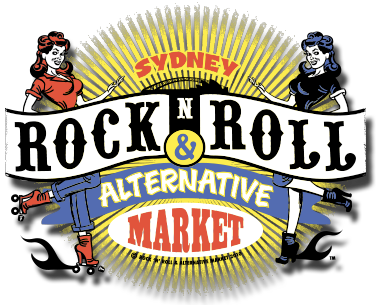 Sydney Rock 'n' Roll & Alternative Market has hit a roadblock and is taking a detour. In place of the usual market on April 2, a huge support concert for the much-loved market is taking place at The Factory Theatre, Marrickville.
Featuring a stellar line-up over two stages of Market favourites, including The Allniters and The Detonators, this is a one-off and unmissable show.
For six-and-a-half years, Sydney Rock'n'Roll & Alternative Market has brought Sydney a mini music festival every two months, with a vast selection of unique and carefully curated stalls and an all-day entertainment line-up of interstate, local and international bands and DJs.
Hit with some very trying weather conditions over the last nine months, organisers decided to stage an almighty concert rather than fold their tent.
This amazing gig is made possible with the generous support of many bands and DJs and some outstanding stallholders.
ON STAGE 1:
THE ALLNITERS will always be remembered for their big sound, cracking tunes and eccentric exuberance. The most successful ska act in Australian music history are back - bigger, bolder and brassier than ever after 35 years, proving they're ska'd for life.
THE DETONATORS are Australia's high priests of roots rock 'n' roll! Their lethal combination of rockabilly, blues and early rock 'n' roll is pure dynamite.
Also on Stage 1 are PAT CAPOCCI; WES PUDSEY & THE SONIC ACES; THE DREY ROLLAN BAND with special guests from CRUISIN' DEUCES; the SWING TO IT SYDNEY performance team; plus DJs Rockin' Marc Rondeau, Limpin' Jimmy & the Swingin' Kitten and Rod Almighty; with MCs Limpin' Jimmy and Wolfman Dan. PLUS very special mystery band "SHIRL HAGGARD & THE BREVILLE DODGERS".
ON STAGE 2:
BLACK HEART BREAKERS - raised on 70s punk, 60s pop and beer, the Black Heart Breakers are raw sonic power and have shared the stage with the likes of Stiff Little Fingers, Ruts DC (UK) and Radio Birdman.
FLIPPED OUT KICKS deliver the reverb and fuzz of pure 60s garage punk. THE OZSKAS will rock you with their unique stylings of ska, reggae, rocksteady and dubwise sounds. THE SOUL MOVERS' musical recipe combines power ballads played from the heart with evocative 60s style soul and a sprinkling of folk and retro pop, and combines seasoned musicians from many well-known and loved bands including legendary 'Red Wiggle' Murray Cook and Pip Hoyle, an original member of Radio Birdman.
Also on Stage 2 - DJs The Crimplenes and Solid Gold Hell will send the dancefloor into a wild frenzy! SUNDAY DUB CLUB DJs play their away game in the courtyard while selected stallholders from the Sydney Rock'n'Roll & Alternative Market will be setting up shop.
The show starts at 2pm. Presale Tickets are just $25 + $2 booking fee for 10 awesome bands and a huge DJ line-up; $35 at the door. Buy a pre-sal;e ticket here.
Tags: rock and roll markets, allniters, detonators