Oi! The Cockney Rejects will be getting in your face in Australia and NZ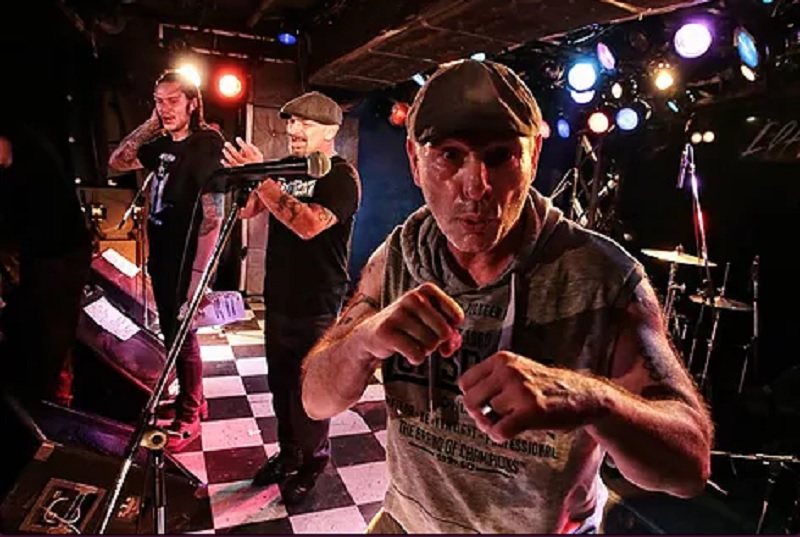 UK Oi! band Cockney Rejects are touring Australia and New Zealand for the first time.
The band is known throughout the land for in-your-face live shows, something Australasian fans can now finally experience.
Formed in the East End of London in 1979 The Rejects will play highlights from their career including "Fighting In The Street", "The Greatest Cockney Ripoff", "I'm Not a Fool", "Bad Man", "War on the Terraces", "Police Car" , "Bubbles" (a tribute to their beloved West Ham United) and their iconic anthem, "Oi! Oi! Oi!"
Flanked by his brother Mick, Front man Jeff Geggus barks and snarls his call-and-response with the crowd, leading audiences through a raw and engaging show. The Rejects were immortalised in the 2012 film "East End Babylon". The documentary delved into one of London's toughest and poorest neighbourhoods, telling the gritty story from the perspective of the region's more iconic acts. The band released an album of the same name to soundtrack the film in 2012.
Australian tickets go on sale on Friday. New Zealand tickets are selling now.
Cockney Rejects
February 2019
AUS
21 – Melbourne, Corner Hotel
22 – Sydney, Factory Theatre
23 – Brisbane, The Zoo
Tix here
NZ
27 – Dunedin, Musicians Club
28 – Christchurch, Churchills Live
March 2018
1 – Wellington, San Fran
2 – Auckland, Galatos
Tix here
Tags: live, tour, australian, new zealand, cockney rejects , 2019, oi!