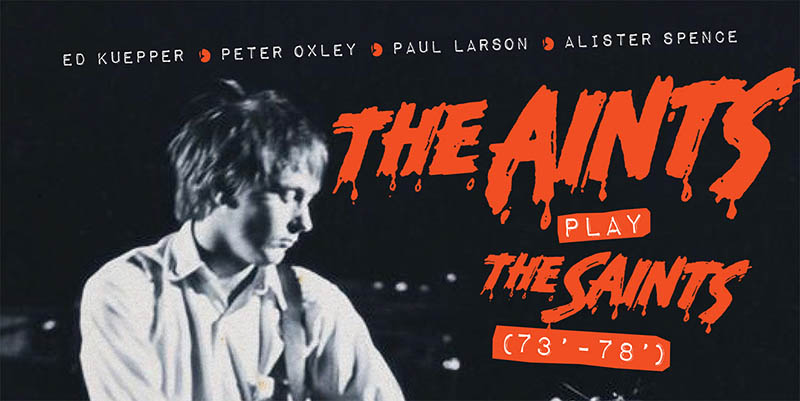 On the 40th anniversary of the release of The Saints' classic album '"(I'm) Stranded"', founding member, guitarist and songwriter Ed Kuepper will revisit the material performed by that seminal Australian band.
Originally spawned in the early '90s, The Aints sought to bring justice to the sound and attitude of the original Brisbane-based band, capturing their energy and iconic onstage presence.
One of Melbourne's best acts, James McCann and The New Vindictives, will play their first show in Sydney, as support to the New Christs, at Marrickville Bowling Club on July 15. Tickets for the gig are here.
They'll bring with them the CD version of their their new album "Gotta Lotta Move - Boom!" (Beast Records for vinyl, Off The Hip for CD). This is "Sheena Says", the second video single from it.
Yeah Hup! The Radio Birdman documentary public screening dates have been announced. You can indulge in post-screening Q&As at a handful of them. Book your own "Descent Into the Maelstrom" at these cinemas via the links after the MORE link.
The soundtrack (pictured above) is now available for pre-order on LP and CD. Go here to grab a copy.