Warm welcome looms for new On and Ons record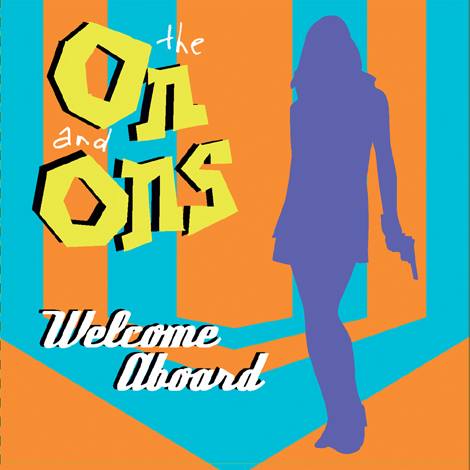 Sublime Sydney pop-rockers The On and Ons are preparing to unleash their second album, "Welcome Aboard", this month on the redoubtable Citadel label. They'll launch it at Marrickviille Bowling Club in Sydney's inner-west on August 26 with special guests, Loose Pills..
With a line-up of Glenn Morris (guitar-vocals), his brother Brian (drums/vocals), Clyde Bramley (bass/vocals) and Jon Roberts (guitar), this is a band with a musical pedigree that includes the Hoodoo Gurus, the Screaming Tribesmen, Paul Collins Beat and The Barbarellas.
Produced by band members Glenn and Clyde and mixed by Dennis Wilson (guitarist for early 70's band Kahvas Jute), "Welcome Aboard" features 13 songs that follow and expand upon the guitar-driven and harmony drenched sound of 2015's debut "It's The On & Ons Calling".
Guests include Richard Lane (Stems) on organ, and Murray Cook (Soul Movers, The Wiggles) on Fender 12 string and it's released on August 18. Pre-orders here.
Tracklisting:
Runabout (3:05 m:s)
No Good For Yourself (2:30 m:s)
Mystic Eyes (3:18 m:s)
Things I Love (2:59 m:s)
Whole World (2:49 m:s)
She's Leaving (2:25 m:s)
To Die For (3:06 m:s)
Not The Only One (3:45 m:s)
Can't Avoid (3:11 m:s)
(Not a) Sweet Girl (2:39 m:s)
Sugar Anne (2:04 m:s)
Welcome Aboard (3:34 m:s)
It's Been too Long (3:48 m:s)
Tags: Citadel, powerpop, live, sydney, the on and ons