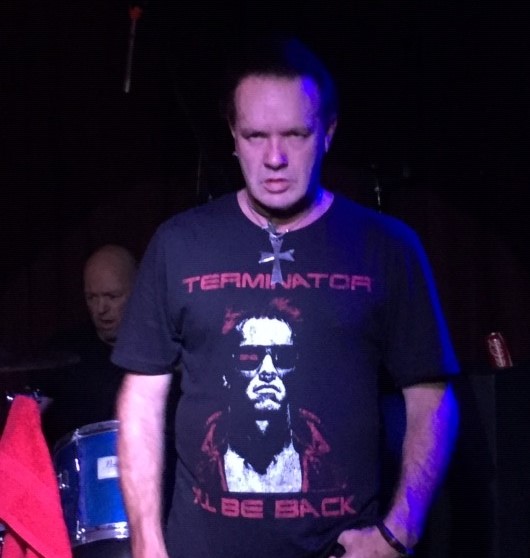 Tony "Grudge" Hayward, my friend with the impish smirk, that strong, capable, street-smart man who saw through the city snobs and inspired friendship in all around him because he was simply a force of nature, has died. He was taken to palliative care on May 11 and passed six days later.
Tony was a member of C-Bombs, Roadkill66 and REPO. Six months ago I would've said Tony was damn near indestructible, but once more, Adelaide's scene is in a state of shock and grief.
You need to know that I am probably the least of Tony's friends to write this, and I apologise for that. I came so late to Tony's life, and it was a damned big life. There are many bandmates, friends and relatives with much, much more to tell - and in time perhaps they will.
Tony died in a South Australian country hospital; he went in knowing the end was imminent, and he faced it in characteristic style, with an apparent offhand acceptance. Was he brave for the love of his life? Partly, I am sure; but even had she not been there, Tony had faced a lot of things, dealt with them all because he was, as I say, a capable man as well as being tough, brave.

Mandy Tzaras photo