The Iggy and The Stooges guitarist and the BellRays vocalist. Out July 29.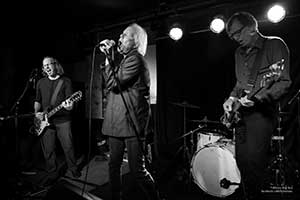 This Saturday night show in an old and recently re-opened Sydney venue was the last stop before Europe for the New Christs who were due to fly out two days later. It's an odd atmosphere.
Tonight's the first opportunity for friends and acquaintances of the late Christian Houllemare, longtime bass-player with the band, to gather and share their sorrow.
It's less than a week since his passing and the mood is understandably muted.

Here's an album that starts relatively sedately, grows a brass section and descends into off-kilter garage rock hell. If that sounds like a dissing, think again.

The Revellions are from Dublin in Ireland and have made a nine-song album of two distinct halves. The first recalls, at times, Boston institution The Lyres with its strong reliance on surging organ and wailing vocals, while the second goes to that noisy and mind-altered place where the Black Lips and The Oh-Sees reside. Soulful versus Trippy. Both bases covered.

He writes songs in his sleep and records them before breakfast so assembling an album while on a two-year hiatus, back in his birthplace Australia, is no big deal for Simon Chainsaw, the Brazil-based power-punk road warrior. "Don't Kill Rock 'n' Roll" finds him in familiar surroundings, matching pop melodies with razor riffs in much the same way his Vanilla Chainsaws did 20-plus years ago.

Radio Moscow's "thing" is pretty easy to get your head around: Meandering but economical psychedelic guitar jams wrapped around bluesy vocals. Loud and comparatively clean with a dash of funk in the bottom end.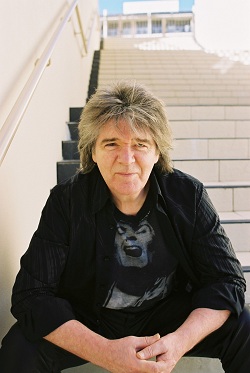 One of Australia's all-time great rock vocalists, Jim Keays of the Masters Apprentices, has passed away today at the age of 67.
The 1998 ARIA Rock and Roll Hall of Fame inductee had been battling myeloma for some time and had been on life support since Monday.
The Masters Apprentices formed in Adelaide in 1967, rose to national promise and disbanded in 1972 after unsuccessfully trying to crack the UK market. Their songs "Turn Up Your Radio", "Because I Love You" and the snarling "Undecided"" (a garage rock classic) are embedded in the history of Australian music.

The Prehistorics are from Sydney, Australia - a much different one to the musical ghost-town of today. They're firmly ensconced in the Sydney of 1985 when there was a band in a pub on every second street corner, blasting out high-energy rock and roll. This is their third album and it's on a French label.

"I hallucinate music. I believe a lot of people do. And it's not always pleasant. I was struck by lightning when I was 15. True story. To this day I play in electrical storms. I figure I'm safe now." - Mike Pitts
These LPs form a trilogy by Portland, Oregon, musician Mike Pitts and his band, Neptune Skyline. Any and each are excellent. You'll recognise much within these songs, but you'll never be able to pin the origin down.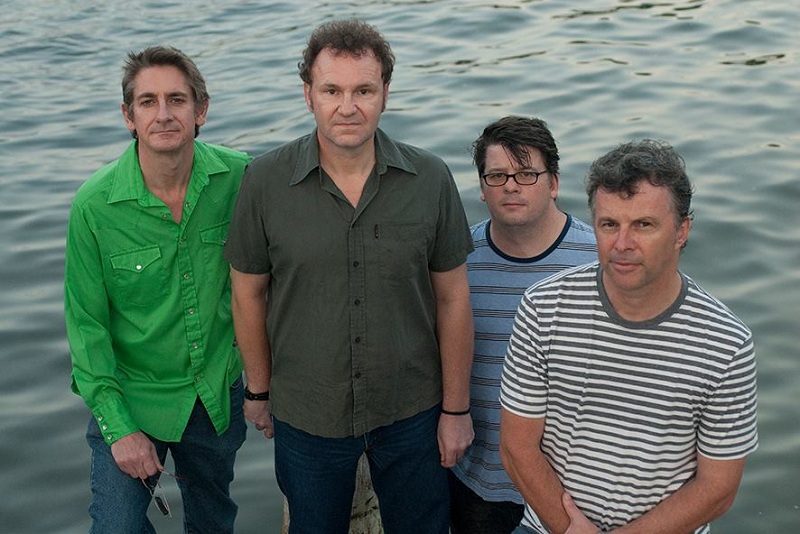 Christian Houllemare (centre) with the reformed Happy Hate Me Nots, with the author, Matt Galvin, next to him, second from the right . Mark Roxburgh photo
It's hard to remember how I first got to know Chris Houllemare. Was I a fan, a friend or a bandmate?
I was 15 when The Happy Hate Me Nots released their first two singles, in 1985. I saw them by accident at the Strawberry Hills Hotel after walking down Foveaux Street (fuck, EVERYTHING is French this week) from a World Series Cricket one-dayer, and I used my bus pass as ID to get into a gig at Hurstville Master Builders club not long after.
I was smitten. It was kinetic, real lyricism, real heart, really fucking fast. All at once.
More Articles ...