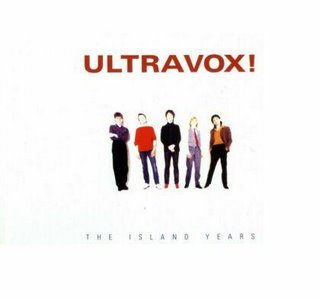 It's rated five bottles. What's so good about Ultravox!?
Really simple. First, great songs, unique construction and clever use of synths; second, powerful, heady stuff. Pretty much essential. My favourite is the middle LP, but I have always loved the other two.
You could argue that, given that the band was riddled with elements of what would become electronica and dance, but with dub reggae, glam and funk also welded into place, Ultravox! offered a step forward, beyond punk, yet before punk had even happened.
They're not just a fucking important band, but they're a damn fine band.
There are box sets and there are box sets. If you don't have anything by Ultravox!, or, if you like, you found the "Vienna"-era band a tad gooey on the nerves, this set brings their first three LPs together plus an extras disc.