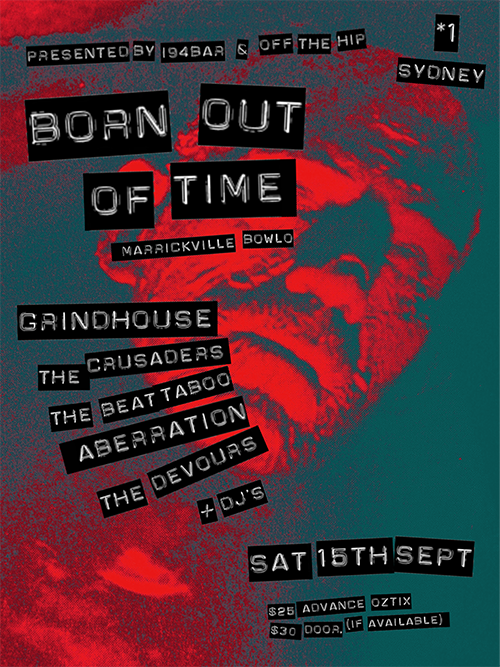 Call it a gathering of the garage rock tribe or a gig for underground music's disaffected, but the "Born Out of Time #1" bill of high energy bands is going to rock Sydney's socks off.
A mini-festival of awesome proportions at Marrickville Bowling Club in Sydney on Saturday, September 15, it's the first of a series of national shows to showcase the best REAL Rock n Roll in the land.
Presented by Off The Hip Records and I-94 Bar, "Born Out of Time #1" features a line-up of motor-headed Melbourne punks Grindhouse; kings of fat 'n' drunken stupidity The Crusaders; new voodoo crew The Beat Taboo; revived and resurgent Sydney punks Aberration; and young Melbourne band The Devours.
"The concept of Born Out Of Time is to take bands from the label, and others, to places where they might not otherwise play," says Off The Hip Records honcho Mick Baty.
"It's a value for money, five-band bill that echoes the sort of nights that made the Sydney Trade Union Club famous in the 1980s."
The Crusaders will be making one of their all-too-rare appearances and their first since supporting The Sonics in Sydney two years back.
The Beat Taboo
is a group of Melbourne veterans with a swamp-voodoo
album
"Dirry Stash" making noise in Australia and overseas.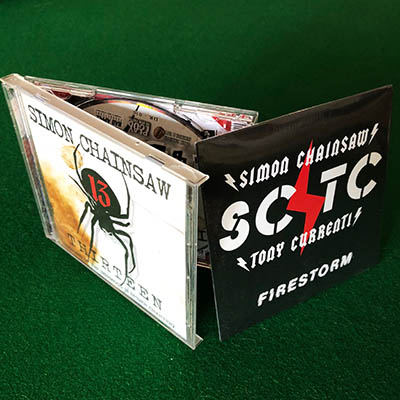 It's giveaway time at the I-94 Bar and we have five Simon Chainsaw packs to grace the CD players of some lucky Barflies.
Simon's new album "Thirteen" has just been released and it's characteristic high-energy rock 'n' punk from the Sydney-via-Brazil frontman. So named because it's his 13th studio album under his Simon Chainsaw moniker, it throws the odd stylistic curve ball just to keep things interesting but is mostly packed with raucuous pop-punk raunch.
Also in the Simon Chainsaw pack is the two-track CD promo for the other rock and roll project occupying Simon's time. SC/TC is Simon and former AC/DC drummer Tony Currenti collaborating on a two-song single drawing from the inspiration of good ol' fashioned Alberts label Oz Rock.
To win a pack, drop us a line This email address is being protected from spambots. You need JavaScript enabled to view it. and name the high-energy Australian band Simon fronted in the 1990s. Clue: (The initials were V.C.) Include your mailing address - and good luck! If the email link doesn't work, turn off your pop-up blocker or email your answer with name and addres to barman(at)i94bar(dot)com
For anyone who can't wait until we draw the contest, you can order the new album by emailing SimonThis email address is being protected from spambots. You need JavaScript enabled to view it..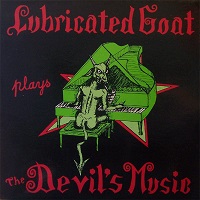 Once upon a time, a review of the first album from Lubricated Goat could have used the line: "There's something here to offend everyone" and left it at that. In these days of live-streamed jihadi beheadings, jaded millennials and older people with permanent confected outrage, however, you have to do better than that.
Most people will recall The Goat from their appearance on the Australian national broadcaster, nude and lip-synching a song called "In The Raw". Yes, they flashed their wedding tackle. A media meltdown followed.
Of course the raison d'etre was to outrage. To go to a Lubricated Goat show in Sydney in the late '80s at Max's Petersham Inn or The Evil Star you had to be severely disconnected from the rest of society, chasing the band's offer of free beer for turning up naked or on smack.