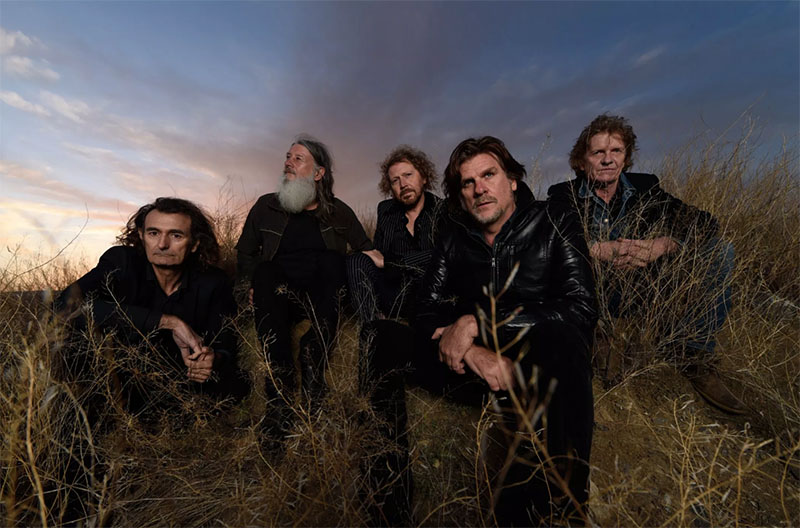 Boris Sujdovic, Tony Pola, Kim Salmon, Tex Perkins and Charlie Owen are The Beasts.
The Beasts of Bourbon formed, somewhat by accident, in 1984. If you were 12 today, would you really be inclined to take the trouble to listen to something recorded by a bunch of blokes who started back then?
Well, the hell with your boring old 12-year-old self. The new album by the Beasts of Bourbon's direct descendants, The Beasts, is called "Still Here" and it rates seven (if not eight) bottles (out of five) in my books. It's really simple: "Still Here" is essential if, as you claim, you're a Beasts of Bourbon fan, or if you think of yourself as someone who loves rock'n'roll.