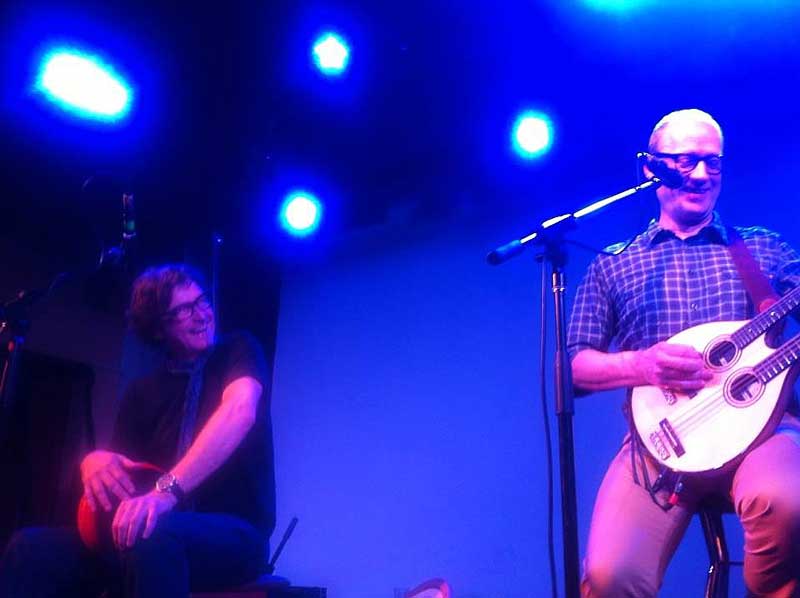 Ade (right) and fellow Bad Shepherd Terl Bryant share a joke.
There are times when I don't like doing this.
It depends where you live but electrified Deniz Tek shows are more or less annual affairs these days, with the good Doctor spending half his time tending to A&E patients in Sydney, Australia, or Billings, Montana, with rock tours squeezed in during down-time. Unplugged gigs, on the other hand, are fewer and further between.
On December 6, 2013, some of Sydney's best-known rock and roll stalwarts gathered to celebrate the life of Stooges guitarist Ron Asheton, who passed away in 2009.