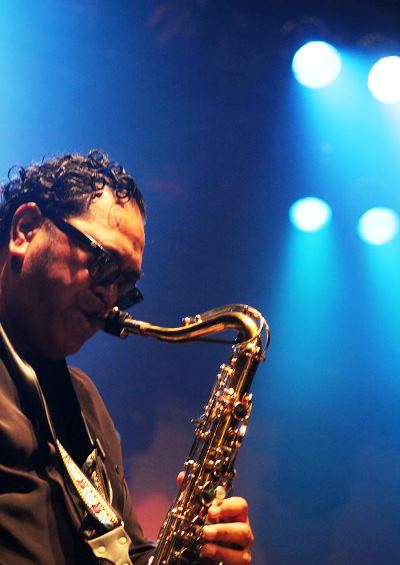 In days to come, when rock and roll has finally been relegated to the cultural nursing home to be read its last rites. It'll be a nice room with dappled sun, shared with other old cogders like Jazz and Rolling Stone magazine.
People will reflect that some of its best times were in Sydney in the late 1970s and early '80s. They'll also realise how good things were, and how easily they slipped away.
This wasn't going to be one of those high faultin' essays on the fragility of cultural scenes and the futility of trying to recapture them (because, you know, things can never be like they were.) About how you can't put your arms around a memory. Telling you: Don't Look Back. But a story "angle" can just happen.
Sometimes we try to bury nostalgia or pretend it's not a valid thing. It's so easy to hope you die before you get old when you're in the full flourish of indestructible youth…and then you want to take it all back when you realise that the future's not so much uncertain and the end is increasingly near.
So let's make the observation that if nostalgia isn't so much the elephant in the room at the Enmore Theatre tonight then it's taking up much of the available space in the foyer. And that's fine. More than ever, with so many people who were influential in rock and roll dropping off the twig. We all crap on about how bad 2016 was for that sort of thing but of course it's only going to get worse.

Right: Sluggo from Flaming Hands under the Enmore lights. Shona Ross photo