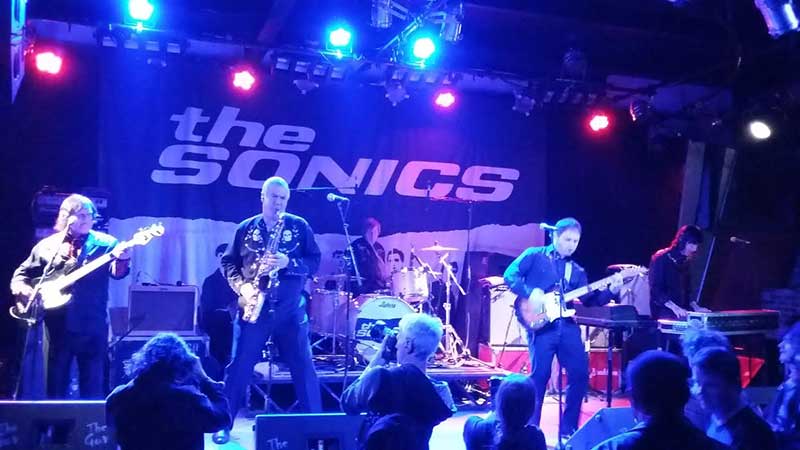 The Sonics, 2016-style, owning the stage in Adelaide. Nick Spaulding photo
Opening support Juliette Seizuere & The Tremor Dolls had a lot to contend with in Adelaide tonight. First up, not enough punters in early, crowded stage (The Sonics' Dusty brought his own kit from the States), a line-up re-arrangement (only the two guitarists remain), and singer-guitarist Shannon recently had an operation.
This is the first time I've seen them - I have tried to catch them before but never managed it. I enjoyed them, they're kinda powerpop with surfin' girl-pop overtones. Yeah, you'll spot "influences" but as always, it's about the music and the delivery. I have feeling that in several gigs time and in a smaller venue, they will be a force to reckon with, so I'll have to see them again. I've heard the CD is good: it's on Off The Hip.
Speaking of Off the Hip's Mick Baty, and indeed of Loki Lockwood of Spooky Records, Subtract-S are the premier support band of choice these days. They're unsigned. They're great fun, have a swirling, varied sound and swap vocals between Sam the Bam and Tomway Army. They're always worth seeing, and many of us have travelled inordinate distances and gone to some inconvenience to dance at their feet. Doesn't take long. Get to a record company, boys, and get something out, those download cards are useful but won't make you money at a gig. The world awaits.