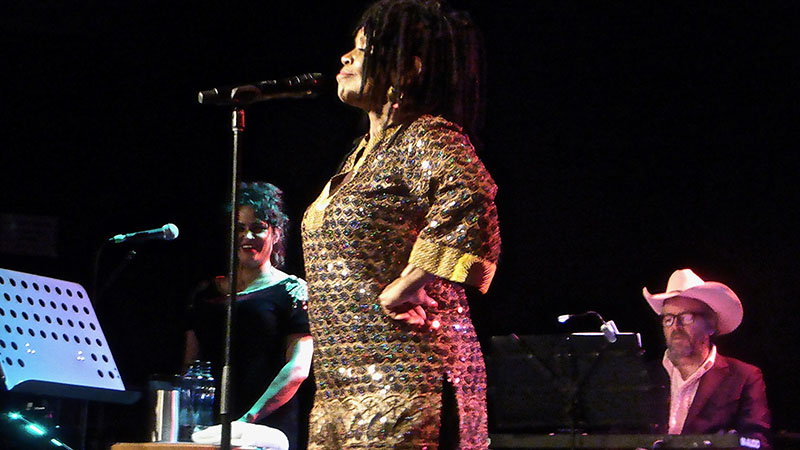 A PP Arnold show is more than a "gig", it really is a live performance music history of somebody who has had an extraordinary career as a vocalist since 1964.
Word of the amazing shows in Melbourne had reached Sydney and slowly but surely the room started to fill up (including a front seated section for some of her more mature age fans.)
Whoever assembled her backing band should be congratulated.Thy comprised three-quarters of You Am I who IMHFO don't get nearly enough credit for being the great musicians they are (Andy Kent should be singled out for really nailing the bass parts), with James Black (the bloke from Rockwiz) and vocalist Talei Wolfgramm joining them.