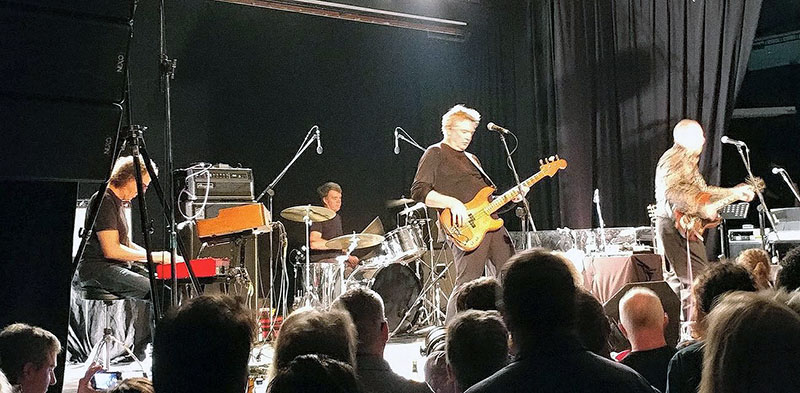 The Aints in Sydney. Iam Amos photo.
It's a concept both risky and bold. The Aints, as they were originally constituted, were a short-term thing that evolved into something more substantial. After a live record and two studio albums, they'd been put to one side for a time (25 years) while main protagonist Ed Kuepper did other things. Many other things.
Much water had passed under the Go Between(s) Bridge since then. History had also put on a lot of weight. The original Saints had re-convened for a tour that did a degree of justice to the band's name, but was clouded by ill-temper.
Thoughts of doing it again apparently reside in the church of indifference, baby.