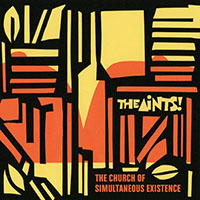 Have you heard that the people at Warner Bros are working on a re-make of the Road Runner cartoon? Hollywood has unfailingly screwed up the legacy of almost every other iconic TV show with a lame makeover, so why the hell not?
Rock and roll has its own history of reinvention and Australia's master of the art is onetime Saint, Ed Kuepper.
Kuepper's enduring career has been through more twists and turns than Wile E. Coyote navigating a cliff-side road on an ACME corporation-sponsored suicide mission, but unlike the bird-seeking missile of cartoon fame, he usually delivers his payload with unerring accuracy.
So make no mistake: "The Church of Simultaneous Existence" is a controlled demolition that's worthy of comparisons to his most seminal work.