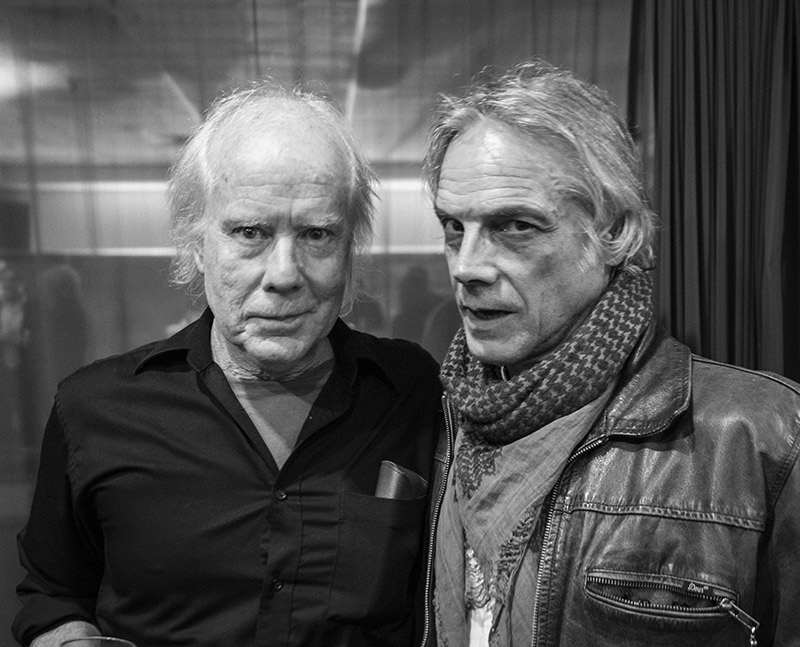 Who's for popcorn? Rob Younger and Deniz Tek at the World Premiere. Bruce Tindale photo
It's been pissing down in Sydney for morer than 24 hours. I wait in a corner window at the Imperial Hotel, watching the steady torrent of streaming cars, my eye on the entrance to the Chauvel Cinema, tucked away inside Paddington Town Hall. A homecoming of sorts, 40 years on.
Fortry years. No longer is Radio Birdman a part of the zeitgeist, no longer are they merely an immediately cognisable legend. The weaves of history, misinformation and untruth, as well as the shedding of members and other things, like time moving on … all these things have taken place, as with many bands of yore.