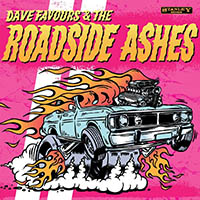 Dave Favours & The Roadside Ashes is a Sydney band that plays both sorts music - Country and Western - whose debut single recalls T Tex Edwards, the maverick punk-country artist from Dallas, Texas.
Band leader Dave Favours used to be in The Delivery and has been at this alt.country thing a while. Like T. Tex, Favours has an appreciation for country's less-travelled roads and a bit of punk in his background.
"Part Time" has a laconic, resigned feel, with pedal steel bleeding through the lyrics about demons, deep inside, and drinking. Dave Hatt (bass) and Simon Li sit in the pocket nicely.