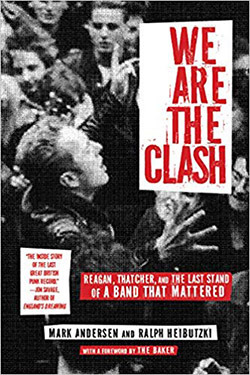 History, so observers say, is written by the winners. More often than not, those observers are the victors so they would say that, wouldn't they? Nonetheless, it's a truism that carries weight.
That's why you'll see scarce mention of The Clash's career after Mick Jones was kicked out and it's partly why the final studio album under the band's name, "Cut The Crap", has been excised from the official - read: survivor-approved - body of work. Indeed, that one's not even available to stream on the ubiquitous Spotify and never had a hope in hell of making it to the extravagant "Sound System" box set. With good reason, say most of us who have heard it…
Which brings us to "We Are The Clash", an exhaustively researched and well-written book that chronicles the last Clash line-up, a back-to-punk-basics outfit whose ranks included only two "real" members in Joe Strummer and Paul Simonon. The so-called "Clash Mk 2".
"We Are The Clash" is an important book in so many ways - and not just because it makes up for a lack of documentation of this period of the band.