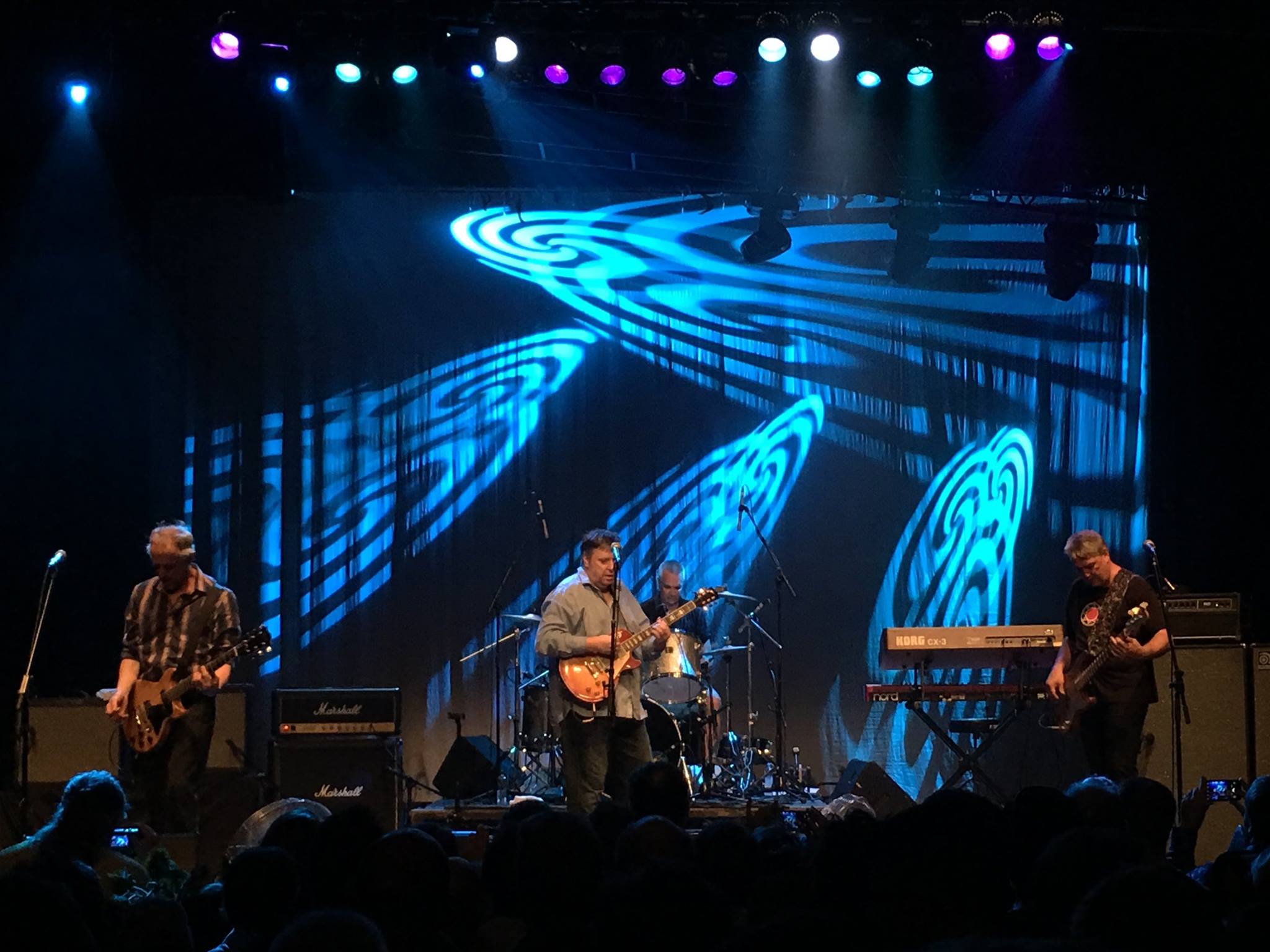 Murray Bennett photo
I set out this afternoon towards the Enmore Theatre with every intention of taking some notes, keeping a rundown of the songs, and trying to come up with the sort of review that some people actually get paid to write.
Unfortunately, this grand plan fell apart by the time I'd been at the Warren View Hotel for an hour and met 26 (yes, I counted them) people I knew and ended up in more shouts than it was feasible to manage. Coopers Red is a great beer but a lousy friend when you're trying to make a plan come together.
By the time I got to Phoenix (or at least the Enmore) it was 7.15pm, the Shy Impostors had just come on stage, and I was carrying enough Red on board to ensure that an in-depth profound analysis of the gig was as unlikely as AC/DC inviting Dave Evans back into the fold. So you'll have to put up with this instead.