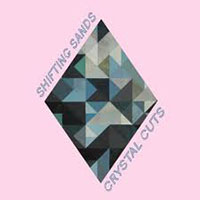 A rating of eight bottles?!
Just to remind you - five bottles is the maximum. I take that to mean that those five are ticking the boxes. Further bottles are awarded for personal delight, surprise, enterprise and "they have no right to be this good".
"Crystal Cuts" is bloody gorgeous. It'll have you on the floor, or in a slow waltz, or blubbing as the level in the bottle sinks. Despite being nominally about a protracted relationship breakup, "Crystal Cuts" is also superbly uplifting, steadily exciting and a thrill to discover.
You know? The first time you listen to an album is special. Unique. Not every LP is that good that you cherish that moment, not by a long chalk. But I'll always remember pecking away in my back room waiting for the first decent rain of the year, a painting by Josh Lord ("false idols") to my left while Isabella Mellor's gently beautiful voice pours into my head.