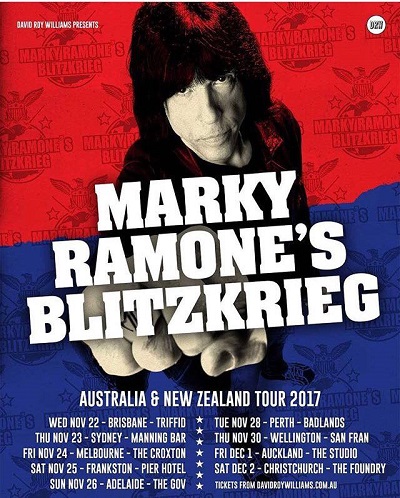 Packing a set-list of "all Ramones, nothing but Ramones", long-time drummer for the Bruddas, Marky Ramone, is bringing his show to Australia and New Zealand in November.
One of three surviving Ramones (excluding Elvis Ramone, who only lasted two shows, and including CJ and Richie), Marky handled skins duties for the classic punk outfit between 1978-83 and '87-96.
An original denizen of the NYC punk scene centered on Max's Kansas City (Marky also played with Wayne County and Richard Hell's Voidoids), he flies the flag for his old band live and as a digital radio host.