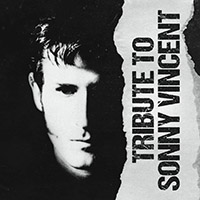 Three years ago, family tragedy thrust Sonny Vincent from being a cult New York punk legend into the role of full-time carer.
Based in Europe for two decades from where he prolifically recorded and toured, he was suddenly pulled back to the USA by a home gas explosion and fire that left his son, daughter-in-law and grandson on life support in a North Carolina hospital.
Sonny's family has survived but his music is on indefinite hold. Day-to-day life now revolves around his 12-year-old grandson Cayden, still undergoing skin grafts while trying to live the life of a schoolboy. Sonny hasn't picked up a guitar since that fateful night and has been existing on donations.