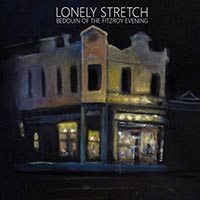 "Bedouin of the Fitzroy Evening" is the first album by Adelaide's Lonely Stretch.
You've probably heard of The Dunes, who are deservedly gaining increased amount of fame and favour. Lonely Stretch is, essentially, a side project spearheaded by Matt Reiner (guitar, 'programming', vox).
He's joined by the occasional Dune (Brett Walter, keys) and other likely musicians such as Max Tulysewski (drums), the multi-talented Matt Hills (production, 'programming', bass and other guitars), and Romana Ashton (vox).