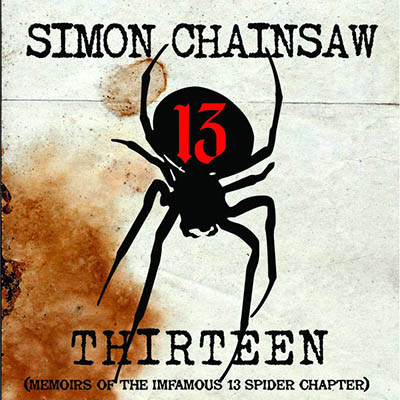 There's a familiar sound to all Simon Chainsaw records and it's not going to change radically any time soon. It owes much to Sydney's mid-'80s underground scene - Simon being the one constant member of the Vanilla Chainsaws - and adds dashes of punk, pop and hard rock from myriad other places.
So of course "Thirteen" sounds a lot like the preceding 12 Simon Chainsaw studio albums. You expected techno? Simon's distinctive vocal rasp, chunky guitars just this side of metal, an inherent sense of melody and lyrics about girls, the road and the resilience of rock and roll are all a given.
Even so, there are stylistic departures (keys on "Cried a Million Tears", lap steel on the anthemic "Take My Rock 'n' Roll Back") and the classic Oz Rock influence cuts through elsewhere, notably on "Firestorm" which features AC/DC session drummer Tony Currenti.