BARFLY TOP TEN: Bob Short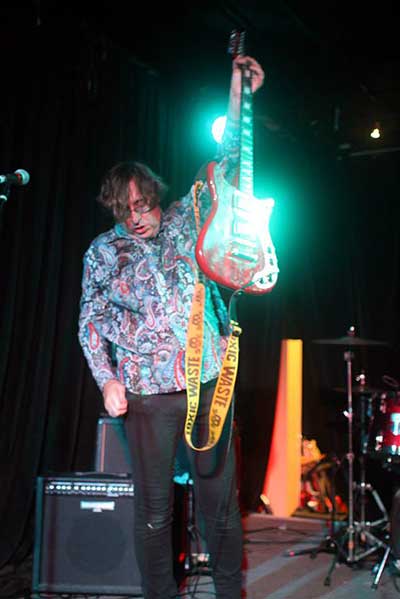 There is a school of thought that suggests great art is the product of suffering. 2016 has largely put paid to that notion.
I mean, this year should have positively dripped genius. I couldn't come up with a full ten. Here's my Top Six.
6. "The Hateful Eight" original soundtrack.
Ennio Morricone usually delivers a grand musical score. His latest flirts with the bleak nihilism of his score for John Carpenter's "The Thing". It would be higher on this list if it wasn't for Tarantino's annoying inclusion of trademark dialogue clips between songs. I burnt it to my computer but skipped the offending material.
5. The Gloaming - "2"
Don't worry. Unless your taste extends to brooding celtic music that flirts but never succumbs to a bit of toe tapping, you won't like it.
4. Chris Mazuak - "Brujita"
A controversial pick. Most criticism of this disc has revolved around Chris' less than subtle lyrical attacks on former band members. But, at its heart, this is a spectacular slice of pop rock. There is no escaping the simple fact that Vivero Rocks.
3. Wendy James - "Price of the Ticket"
This hit the turntable running and, for me, has withstood the test of time. Better, more original and smarter than it has any right to be, give it at least one spin in your lifetime. It'll be love or hate but nothing in between.
2. Iggy Pop - "Post Pop Depression"
Iggy Pop finally delivers his first consistent solo album in 35 years. Finally, another Pop disc you don't have to skip half the tracks on.
1. David Bowie - "Blackstar"
I'm as surprised as anyone but Bowie's last album delivers his "Funhouse". (Funhouse meaning career highlight). A saxophone squeals panics in the background, threatening the centre will not hold. It only came apart when the disc was released. Genius. Now for the honourable mentions.
Honorable Mentions: That new Rolling Stones album was pretty good. Trouble was it was everything a Rolling Stones blues album was going to be. It sounds exactly like any Mick Taylor era Stones LP with all the singles taken off. The Velvet Underground reissues have been pretty good too. But, whilst you can never have too much Velvet Underground, reissues have no place on a top ten list.
I quite liked Gary Gray and The Sixth Circle's album too ("Diamond In The Forehead") but it really needed a couple of staggering defining guitar solos to bring it all home. If, say, "Our God Hangs #6" had faded on a Ron Ashton style wah assault or something like Tek did on Brother John, I would have had a top seven.

Bob Short is a solo recording artist and guitarist with Dead Rabids, Four Stooges, Blood and Roses and Sydney's first punk band Filth. His written shit is more vicious than yours' will ever be.