BARFLY TOP TENS: Gus Ironside of Viva Le Rock and Louder Than War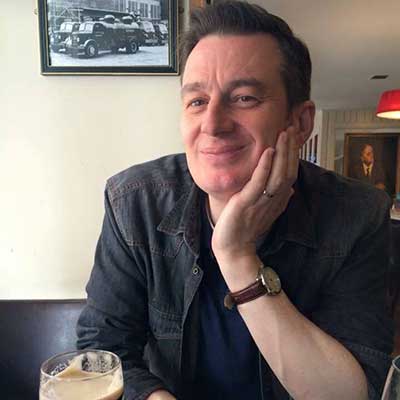 2016 was a great year for new music in my view, from both new and established acts. I found it pretty difficult to whittle the list down to ten, but here goes.
1. deux furieuses - "Tracks of Wire"
In a year dominated by abject misogyny and the rapid rise of idiocracy in the western world, Ros Cairney and Vas Antoniadou kicked against the pricks with a masterful collision of tribal drums, brutal guitar and razor-sharp feminist/humanist critique. The true heirs of Patti Smith's mantle.

2. Iggy Pop - "Post Pop Depression"
Jim Osterberg and his notorious alter-ego finally coalesced on a brave, compelling album that sought resolution of the key themes of his life's work.

3. Ela Orleans- Circles of Upper and Lower Helll.
Dark, trippy and completely absorbing, an album that mirrored the free-fall disorientation of 2016.

4. David Bowie- "Blackstar"
You know about this one. A class act, to the end.
5. Ty Segall- Emotional Mugger
An almost Zappa-esque skewering of the soul-rotting digital world we now inhabit.

6. Deniz Tek- Mean Old Twister
Back to Ann Arbor for Iceman on a steely, soulful album of glowering riffs and jazz-inflected experimentation.

7. Chris Masuak & the Viveiro Wave Riders- Brujita
No significance to the numerical rankings here, Masuak hit the same heights as his former guitar sparring partner, on an irrepressible album of top drawer power-pop and garage rock&roll. His best yet.

8. Reaction- "Accelerator"
Scottish garage-punks revelling in the chaotic surrealism of small town desperation. What's not to love?

9. Heavy Drapes- Should I Suck or Should I Blow?
The only EP on the list, four tracks of glorious Slade/Dolls/Pistols inspired rock anthems that shook up Scotland's punk scene in 2016. Their debut album, currently being recorded, should make waves.

10. Night Beats- Who Sold My Generation?
Scorching garage-psych classic from the Seattle trio.

Gus Ironisde lives in Scotland and writes for Louder Than War and Vive Le Rock magazines and the I-94 Bar.
Tags: top ten, gus ironside, louder than war, vive le rock