BARFLY TOP TENS: Keith Claringbold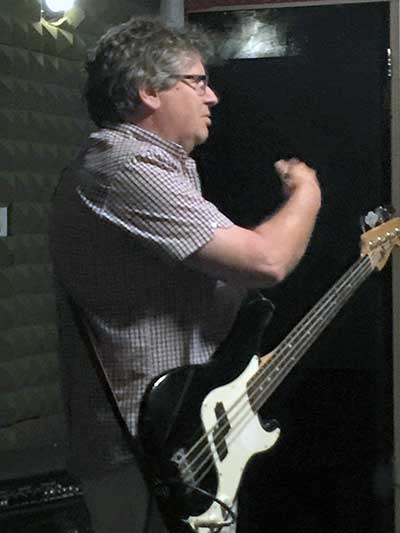 1) Died Pretty at Factory Theatre, Sydney
Astounding, amazing, Ron Peno sounding great and enjoying himself. What am I saying? The whole band sounded great.
2) Died Pretty at Factory Theatre for Spencer Jones Benefit
Not content with being brilliant just once, they came back and proved it wasn't a fluke, a pretty (!) tough trick, given the more relaxed vibe of the evening and the fact they were playing a short set.
3) Los Chicos - Marrickville Bowling Club
I'd never seen nor heard them but trusted the raves of folks with good taste and went along! What a night! So much fun. Notable Celibate/New Christ/Leadfinger/Birdman guests joining in all star renditions of MC5 and Flamin' Groovies classics..let alone the quality of the originals.


4) Leadfinger- several venues
So consistent, rocking great songs. Worked their arses off this year.

5) The Monkees- State Theatre
The Monkees..THE MONKEES..enough said.

6) The Resurrection Men – Petersham Bowling Club
So great so see my mate Craig Norman up there, rocking and rolling and loving it.

7) Loose Pills/ The On and ons- Marrickville Bowling Club
Power pop goodness..and they are doing it again in March 2017 , same place.

8) The Cruel Three- Gasoline Pony,Marrickville, Sydney
What a treat to see the original Cruel Sea, as Ged Corben joined in too, live and up close. What a wonderful distinctive sound they have and feel with groove in abundance.

9) The Nature Strip – Django Bar, Sydney
Superb pop and when they did the full Pet Sounds mojo on "Beautiful Brain". Bliss.

10) Joeys Coop – Union Hotel, Newtown, Sydney
Why aren't this band more popular? Brett Myers and Matt Galvin, two of the finest guitar players in the one band, yet they don't seem to be getting the crowds they deserve. A mystery.
Keith Claringbold played bass for one of Sydney's first mod bands, Sets, and power poppers The Introverts. He plays for the Amazing Woolloomooloosers and The Smart Folk.
Tags: top ten, keith claringbold