BARFLY TOP TEN: Melbourne's most avid gig goer Mark Ireland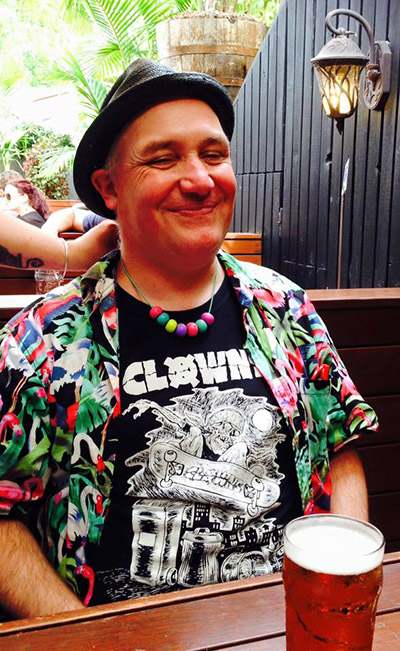 I've been to more than 140 gigs this year and the Tote is like an old high school friend you knew back in the day, who you catch up with at the 20-year reunion to find nothing has changed at all.
I've seen more gigs at my stomping ground, the Tote, than any other venue, so here's all the awesome gigs I've seen there this year:
Chris Russell is a lone man and his guitar. He has one hell of a swampy voice - like he's been hit in the side of the head with a lump of Mississippi mud
FLUFF - killer trio that pins the crowd down with a riff and continues to wail in their face
RVG - awesome post punk band, with an incredible singer in Romy Vager.
Heavy and Hammered. The yearly metal and punk festival put on by Melbourne community radio station PBS.
Little Desert: Roman Tucker from Rocket Science on Keyboards playing with an mix of Jefferson Airplane and Desert stoner rock
Spencer P Jones tribute gig: The legend that is Spencer P Jones passed away this year and a whole bunch of close mates had a two-day bender and tribute gig for their mate. Kim Salmon, River of Snakes, Digger and the Pussycats all put on killer sets.
Stew Cunningham is a legend of the Australian music scene. Again, the scene showed how much they care for their comrades and came together for a brutal night of rock 'n' roll - a benefit show with Draft Dodgers and others. Swedish Magazines did a rare gig and blew everyone away.
Port Rock was a beautiful tribute/wake for Andy Portokallis, a stalwart of the Melbourne scene who lived and loved rock n roll, so the cream of the crop came out to raise their glasses to the great man Even, Breadmakers and a mind-blowing set from Dan Sultan.
Love Melbourne, love rock and roll!
Tags: top ten, the tote, spencer p jones, stewart cunningham, mark ireland