Top Tens for 2021: Our Man in Dimboola, Ron Brown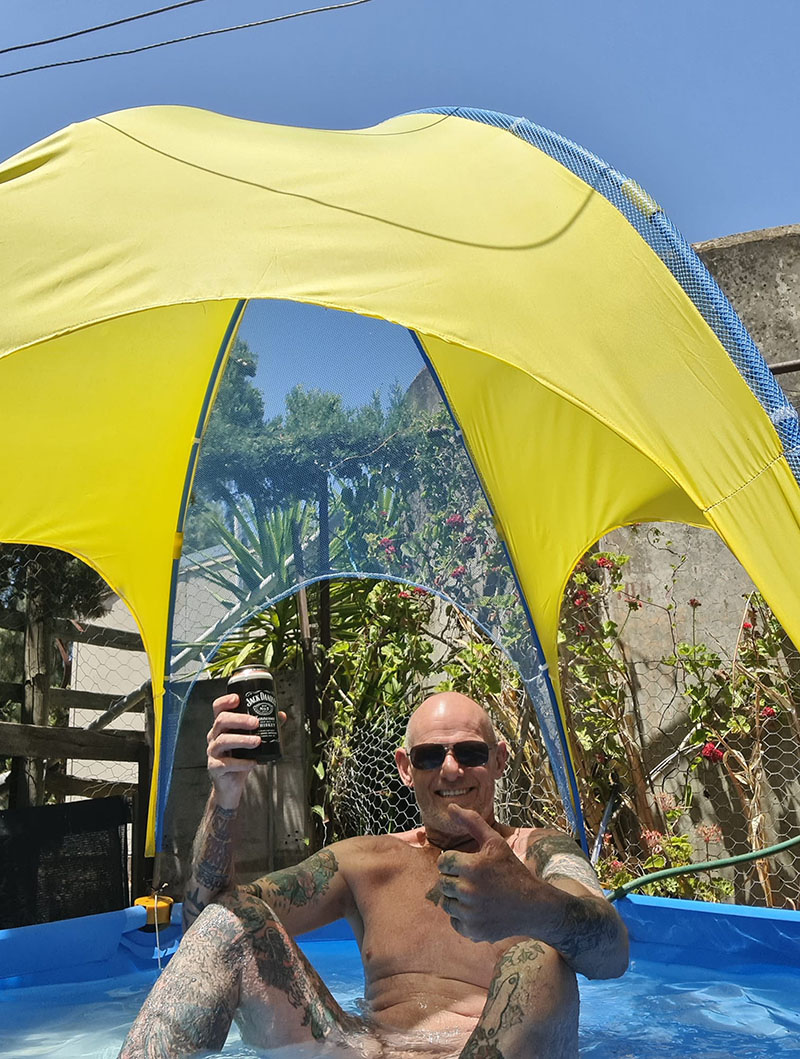 THE FARMHOUSE'S TOP TEN
Hello I-94 Barflies. What a shitty year it's been. Charlie Watts' passing makes me feel old and I type with a heavy heart with the passing a few days ago of my friend, the great guitarist John Nolan (Bored!, Powder Monkeys, Spencer P Jones and The Escape Committee and more recently Powerline Sneakers.) Last drinks, last smokes. R.I.P.
Thank fuck there is music. There have been numerous great releases this past 12 months, so here we go.
1 . ONE MORE DRINK .. STREET WALKIN' CHEETAHS
What a comeback album. Pure classic tunes to have one more drink to.
2. TATTOO YOU .. DELUXE EDITION ..ROLLING STONES
Brilliant record with bonus tracks and a live full gig recording from London, England, with the deluxe edition.
3. LIVE IN A FUCKING BLIZZARD .. HITS
Fabulous just turn it up loud. Those guitars, that voice and that rhythm section play a wonderful selection off album tracks and singles.
3. MOUNTAIN OF PISS .. COSMIC PSYCHOS
Just because it's KNIGHTY, MACCA and DEAN doing what they do best in the shed , making noise.
4. MOTHERFUCKING ROCK N ROLL..EDDIE SPAGHETTI AND FRANK MEYER
One helluva rock 'n' roll album with a couple of awesome covers.
6. IN FLAME .. SLADE
My original copy is beat to shit, so I'm happy they are reissuing all their albums. "Slade Alive" is next up.
7. SEX PUNK POWER .. GRINDHOUSE
If your balls are in a twist this album won't help.
8. BOGAN RD.. MONAROS
This band just don't disappoint. Crack a frothy.
9. SORRY SIR THAT RIFFS BEEN TAKEN .. HARD-ONS
Fucking how good is this album? Killer Blackie tunes. Rogers nails this.
10. POWER UP .. AC/DC
First AC/DC album I've bought since "Back In Black". Very glad I did .
So Barflies, have a Merry Christmas and a much better New Year than the last two. Double vaxed and ready for live music!
From The Farmhouse,
Ron Brown
Tags: hard-ons, top ten, rolling stones, grindhouse, frank meyer, streetwalkin' cheetahs, ron brown, slade, eddie spaghetti