Top Tens for 2021: Sydney's Celebrity Roadie Peter "Rossy" Ross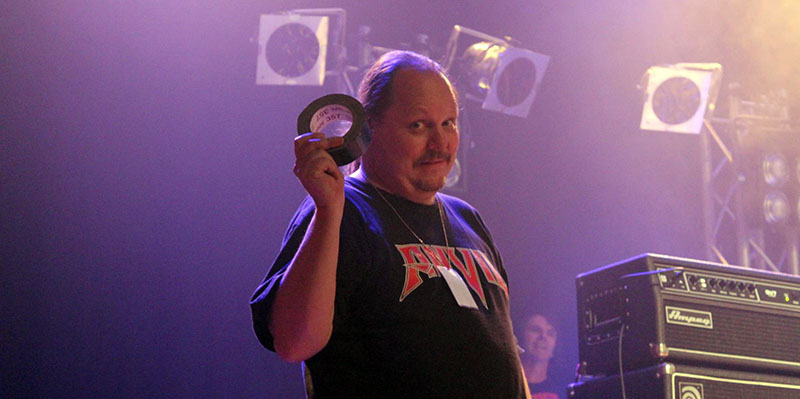 If like me, it was hard for you to get out of the house this year and experience live music, I found myself sitting on the couch watching too much TV… It wasn't until I put together this list I realised I watch w-a-a-a-a-y too much TV…
Anyway, here's a list of some of the music and music related documentaries I managed to consume in my COVID-19 lockdown. Let's hope we can get some more gigs in next year.
To give you all a break I excluded every politics documentary I consumed, and didn't include any of the hundreds, and possibly thousands, of music technology-related YouTube channels I've been glued to. I hope you can find something on this list you haven't seen before...
Get Back - Disney+ [2021]: The elephant in the room. I can't seem to understand the hate towards this… except if it is directed at the director Peter Jackson, but that's another story. Sure, I love The Beatles and saw "Let It Be" at the Hurstville Mecca in 1970, but this super cut gave us a good look at their latter day, albeit dysfunctional, process. I am on the excellent side of the ledger on this one.


The Bee Gees: How Can You Mend a Broken Heart - Amazon Prime [2020]: Another doco about a band from yesteryear. It showed us that a band can have more than one life, and these guys had it all. Songwriters, child stars, the biggest band in the world… even if it was through their disco period, but undeniable talents. I'm still amazed about how much they'd done.
Oasis – Supersonic – Stan [2016]: A band that I'd largely dismissed over the years, but not without good reason. I liked the serious archival footage of the early days and never realised how big they'd gotten. But they are complete tools too. Only if you are fan with this one.


ZZ Top: That Little Ol' Band from Texas – Netflix [2019]: A couple of years old, but even more relevant with the passing of bassist Dusty Hill. Lots of interviews with the band, and great insight into the history of the band. Most excellent.
Hired Gun - Amazon Prime – [2017]: Hired Gun is about the sidemen of every touring act you see. Interviews with the talent, Alice Cooper is the biggest name, and the guys who play in their bands who we mostly don't know. "I get a front row seat in the top level of the music business, but it's not about me.". Fascinating, if not a little too "American".


Looking for Johnny - The legend of Johnny Thunders - Amazon Prime [2014]: Another old one, but worth a re-visit. Thunders was a killer player and an influence to almost every dirty, sleazy rock band that followed the Dolls. We all know he lived a checkered life and this doesn't shy away from the seedier aspects of his time. Pretty interesting.


Phil Lynott: Songs for While I'm Away – Selected Cinemas – [2021]: As the blurb goes, "The story of how a young black boy from working class 1950's Dublin, became Ireland's Greatest Rock Star.". I found it was interesting from a Thin Lizzy fan point of view, but was disappointed by it being a bit style of over, or lacking in, compelling screen content. Again, worth a look.


The Velvet Underground – Apple TV – [2021]: Directed by Todd Haynes, this one got a good look at the seamy underbelly of the Velvets. Featuring lots of great primary material, I found myself distracted by the split screen artiness, which was no doubt a nod to Warhol who loomed large over the film and the Velvets. Still, a great doco, even if it annoyed me the same way the Phil Lynott film did.


Viva the Underdogs - Parkway Drive – Netflix – [2021]: I must admit knowing nothing about this Australian metal band from Byron Bay before watching it… although I didn't walk away a convert, I did admire their plucky DIY self-managed approached and the parallels with Bob Short's fave, Midnight Oil, were on display. It's a pretty good guide to navigating the new landscape for bands starting out. As a fan of metal, I was surprised that this band passed me by… they've even headlined Wacken, but their music doesn't really do it for me. All in all, this was a surprise packet for me.


Last Days Here – Pentagram – [2012]: Continuing my metal-ish theme, Bobby Liebling, lead singer of the rock band Pentagram, battles personal demons, including drug addiction. This doco, by a fan trying to get him back to performing, is an uncomfortable fly-on-the-wall piece. Liebling is an absolute shambles, who now in his 50s lives with his elderly mum and dad, who by the was an ex-Nixon adviser. Spoiler alert: The man who gave us "Be Forewarned" is back performing to this day so it ends up being a feel-good story.
Honourable Mentions
Descent into the Maelstrom - The Radio Birdman Story – DVD or Vimeo – [2017]: The benchmark for Aussie rock documentaries from Jonathan Sequeira… still great after multiple viewings.
Cosmic Psychos: Blokes You Can Trust – Amazon Prime – [2013]: Fronted by Ross Knight, "Blokes You Can Trust" tracks the band's adventures from downtown Kyneton in rural Victoria, into the Seattle grunge scene where they were highly influential. Fun blokes and it comes across that way.
Stranded: The Saints - Amazon Prime – [2015]: "Stranded" takes a look at the role four musicians from suburban Brisbane played in the explosion of one of the all -ime greatest musical movements. Not bad, but suffers from a lower budget. Still a worthy doco.
Carmine Street Guitars – Amazon Prime – [2018]: Five days in the life of Rick Kelly's Greenwich Village guitar store Carmine Street Guitars. A bit of a fly-on-the-wall look at the shop with cameos from a variety of familiar and not so familiar faces
Miles Davis: The Birth of Cool – Netflix – [2019]: Interesting, but suffers from the same style over substance as many of the others. He ended up not being all that likable, but an undeniablly freakish musician.
Miss Americana: Taylor Swift – Netflix [2020]: A look at the pop sensation, she was much more likeable and smarter than I ever imagined. There are worse role models for young girls who want to be musicians.
Count Me In - Netflix – [2021]: For the lovers of drumming.
Anvil! The Story Of Anvil – DVD - [2008]: The Story Of Anvil is the story of "unsung heroes" of Canadian heavy metal Anvil. Not unlike "Last Days Here" but a much worse band.
Lemmy - DVD - [2010]: A documentary on the life and career of the greatest bass player of all time, Lemmy Kilmister.
Tags: top ten, peter ross, rossy, descent into the maelstrom, celebrity roadie, 2021, "get back", zz top, oasis, anvil, video, streaming