Make mine an Undermine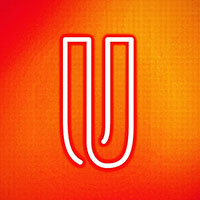 U – The Undermines (self released)
Bands that echo, without imitating, the sound of Radio Birdman and its precursors are always welcome around these parts. Canberra's Undermines made an impression with their "Tenzeroeight" album a few years ago and do so again with "U".
"U" is a five-track CD EP recorded at Infidel Studios in Queanbeyan and positively drips guitars. Understandable, given the band's lineage, which is drawn from local legends Hell Yes (home to future The Eastern Dark bassist Bill Gibson), Newcastle's renowned high energy machine The Fools, and local contemporary British Invasion and garage enthusiasts, Il Bruto.
What to expect? Tough-as-teak rock and roll. Michael Preiss's take-no-prisoners vocal lines up under a barrage of covering fire from the guitars of Jason Sharples and Adrian Stopford. The engine room of Dave Lundquest and Serge Ou is first class.
Preiss is swept along like he's caught in a guitar-fuelled rip in opener "Ad Glasium". A feedback intro and the snaking overdriven guitar in "Deadline" sears through the chunky mix like a hot poker in butter. There's a whiff of the current New Christs to this one.
Composition is credited to the band throughout and "Rain On My Parade" shows off the collective's song-writing chops. There's a cheeky Stones reference but it comes across like a latter-day mid-tempo Hellacopters track.
"El Dorado" grabbed track of the week status on 2XX-FM (the Canberra radio station that puts 99 percent of the rest to shame) and it's a measured builder with a wonderful Preiss vocal and some brass.
"Adeiu" heads back down the highway to Detroit and rounds things off nicely. "Adieu, adieu, I'm glad I met you," Preiss snaps and sounds like he's playing for keeps with the rejoinder, "I ain't coming back."
Something tells me the discerning folk at 2XX-FM are right and "U" is going to get a flogging on some sound systems outside the National Cap[ital over the Australian summer. It's available on Bandcamp.

1/2
Tags: new christs, the fools, radio birdman, the undermines, hell yes