New Jersey vets bring the '60s pop hooks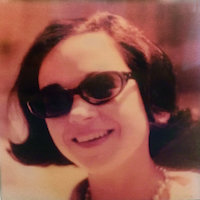 Million Reasons - RGD (Serious Machines Records)
You know what? Right now there are probably more music bands than at any other time. I could be wrong, of course. But I doubt it.
The music industry isn't as interested as it used to be. More fool them.
I recall hearing REM's first LP, "Murmur", back in 1983.
God, what an old coot I am.
We used to wear an onion on our belt back then, it was one of those things you did, like riding a chopped bicycle decorated with annoying plastic things.
Oh, yeah.
RGD. Never heard of 'em. (ED: THey're from New Jersey.) But what genius. "Million Reasons" is glorious. You'll remember where you were when you first heard 'em.
Whether they like it or not, they're gonna be compared to REM, probably along the lines of '"ike REM but with harmonies instead of baffling mumbles", or The Bangles (yes, I'm a sad fan), the Dbs ... what's worse is that I keep playing "Million Reasons" over and over, and I think you will too. As the publicity flyer thing indicates; 'riffs, hooks and melodies'; and of course you'll be bellowing the lyrics in short order.
Sure, '50s' pop influences abound (including intelligent, pert use of a wah pedal) but that's not the point. The songs have been honed, worked on, but aren't overworked. RGD are deft, fun, damn fuckstick writhe-like-a-dill-on-the-floor-at-a-party groovy and you're gonna have 'Million Reasons' on repeat until the kids and their kids tell you to turn it off, you old coot.
The band themselves are old stagers; while I suspect "Million Reasons" might be RGD's first LP, it certainly isn't the band members' first record. Guitar/ vocalist Gary Kaplan has, I read on the interwebs, been playing guitar since he was 13, and been in one band or another since the early 1990s (Dandelion Fire, Rotator Cuff, The Fletchers); I suspect the other two members, Dave Jones (bass) and Ryan Stalcup (drums, vox) have a similar pedigree. So, not only are they from New Jersey, they don't sound like it.
Oh yes, they do a cover of a Joy Division song. It's a really good version (it rises and drives quite magnificently), but realistically, you've bought 'Million Reasons' for the other 11 songs. Sharp, shiny, exciting and like I say, on repeat.



Tags: garage, iggy pop, new jersey, million reasons, RGD, serious machines records