Details

By

Bob Short

Bob Short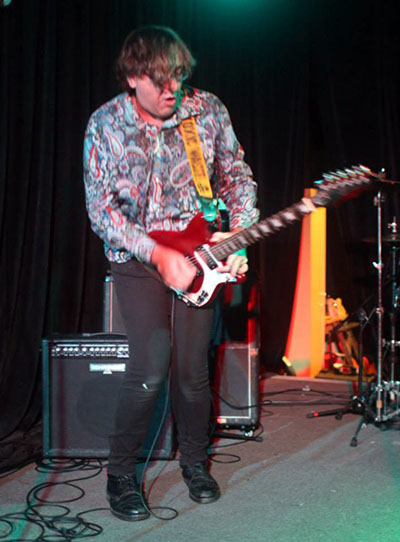 The Barman has been pleading for a Top Ten list. I have a Top Ten list but everyone is gonna fucking hate it. For once I'm standing up and demanding some attention for something I believe in.
Normally, I let you ignore my records. Normally, I just go with the inferioty complex. But I bought my friend's in on this and I don't like them being ignored. Fuck you all. You're gonna listen to this fucking record. And you can happily call me a cunt.
I noticed that the way to actually push things through social media is by being a repetitive rude cunt.
If you ask me what the 10 most important things that musically consumed me, it was the ten songs on the album Going Underground by the Light Brigade. Which other songs did I dedicate 100 hours plus a piece to? A thousand hours. Forty days. A tenth of the year.
No songs more obsessed me. Musically, fuck all else actually mattered. Other new albums this year? James Williamson did a good one.
The easiest cop-out is to call this record a Velvet Underground tribute but tribute albums are inevitably piecemeal. A blur of people's visions. Someone inevitably always has to do a Ramones version of a slow song and someone else has to slow a fast one down into an overblown ballad to try and force meaning onto lyrics that have none.
Read more: BARFLY TOP TEN: Light Brigade, Four Stooges and Filth guitarist Bob Short
Details

By

Robert Brokenmouth

Robert Brokenmouth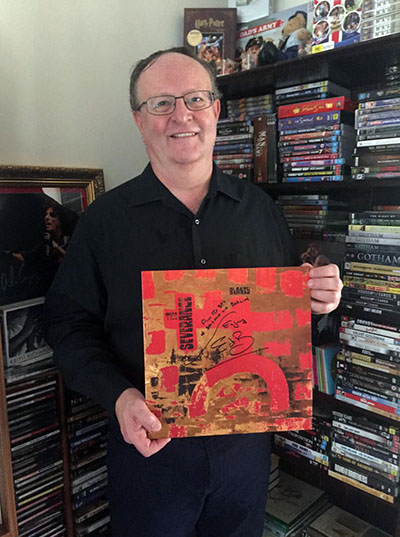 Almost everyone I know seems to be mourning people they loved who passed on this year. Some staved off the inevitable until later in their lives, for which I am only one of many very grateful folk. Other people are coping as best they can.
For many of us 2018 was a very mixed year. In many places great swathes of love came out, so the struggle was peppered with brilliant, unforgettable events, music, films and a few books.
Normally I just do some sort of Top Ten for the I-94 Bar, but this year has been memorable for far too many of the wrong reasons, which has annoyed me quite a bit, and I'm an old shit, so cue meme of Granpa Simpson shaking his fist at a cloud.
But let's start with Australia, the country which can't count on stable government, can't spot a recessionary bubble billowing up like a volcano, and increasingly puts local news first because that is, apparently, what we're really interested in.
Read more: BARFLY TOP TEN: I-94 Bar Adelaide correspondent Robert Brokenmouth
Details

By

Mark Horne

Mark Horne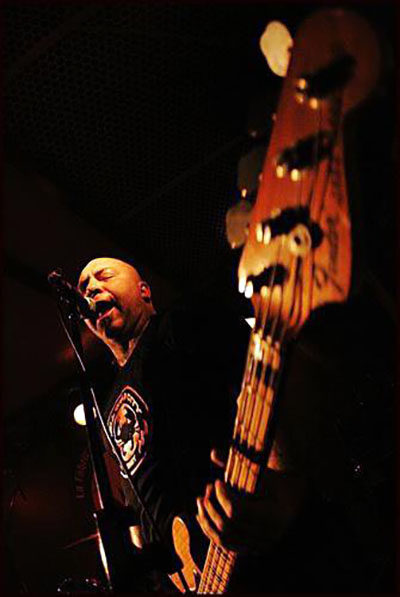 This is going to be a very biased view and I'm not trying to hide it. I'll make my own rules just so I can bend them to suit my agendas.
Best gig of the year - The Stew Cunningham Benefit night in Sydney at Marrickville Bowlo. All the bands were awesome but what won the night over was the atmosphere and goodwill of all the people that attended. A truly special night.
Best local live act - The Celibate Rifles. The Rifles slayed it in support of The Sunnyboys at The Factory, then followed it up with a couple of scorchers at The Marrickville Bowlo and The Narrabeen RSL. The old fellas have still got it. Honourable mention to Stiff Richards who tore the roof off in support of The Rifles at the Bowlo, great band.
Best local release - The Aints!, "The Church of Simultaneous Existence". Wonderful album from go to whoa. Honourable mention to Warped - "Bolt From The Blue" - brutal honesty at its best.
Best international gig - Señor No at The Botany View Hotel. It was wild, crazy and a helluva lot of fun. honourable mention to Los Chicos at the Rad Bar in Wollongong, they put on a show and a half, they were just pipped at the post.
Details

By

The Barman

The Barman
2018? This year all blurs into one for me , like being a passenger down the river with the occasional stop off to play, talk, refuel and get back on and cruise.
The cruise hasn't been steady, it's been rocky. More than any other time - or for some time.

The boat feels like it lost i's rudder and all the Generals on the field are nowhere to be seen; what would they say, what would they want us to do? I think we all know the answer to that.
So, here is my attempt to make neither head nor tail of the year 2018 so far...
Read more: BARFLY TOP TEN: James McCann of James McCann and the New Vindictives