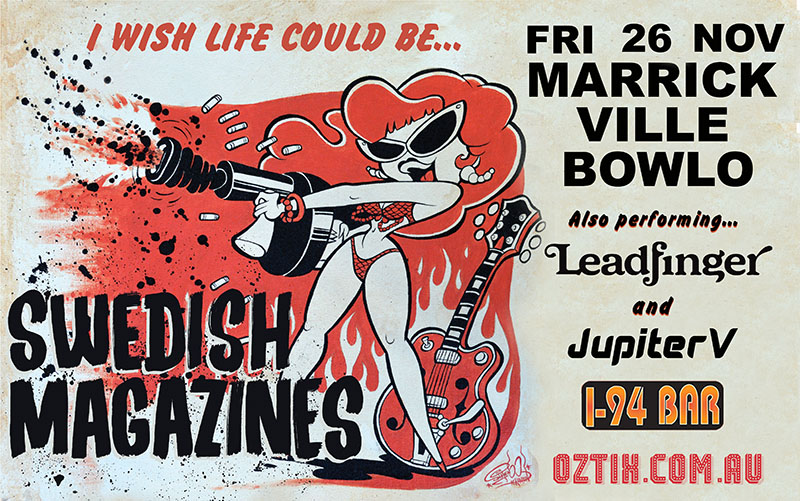 Like the escapees from lockdown prison that they are, Melbourne's Swedish Magazines are setting a frenzied course for New South Wales now the gates are again open, and will land at Marrickville Bowling Club on Friday, November 26 for their only Sydney show, presented by the I-94 Bar.
The reformed early 2000s high-energy outfit will be packing a new best of collection, "I Wish Life Could Be…", on LP and CD.
And lending a hand as special guests are the re-animated Leadfinger (poised to release their own new record very soon) and the psychedelic Sabbath-meets-Dictators crunch of Jupiter 5, hauling their own vinyl and CD single. Tickets are on sale here.
Swedish Magazines were born in 2000 when Taswegian brothers Van and Cal Walker hit Melbourne in search of their rock'n'roll dreams.
A four-piece playing raw rock and roll in the vein of the Cosmic Psychos and Powder Monkeys, they garnered rave reviews around their country for their fiery live shows and released two albums before crashing and burning.
The Walker brothers have gone on to more rootsy music with Van's solo career spawning several albums.