A Psychotic Situation in Sydney as COVID's fog starts to lift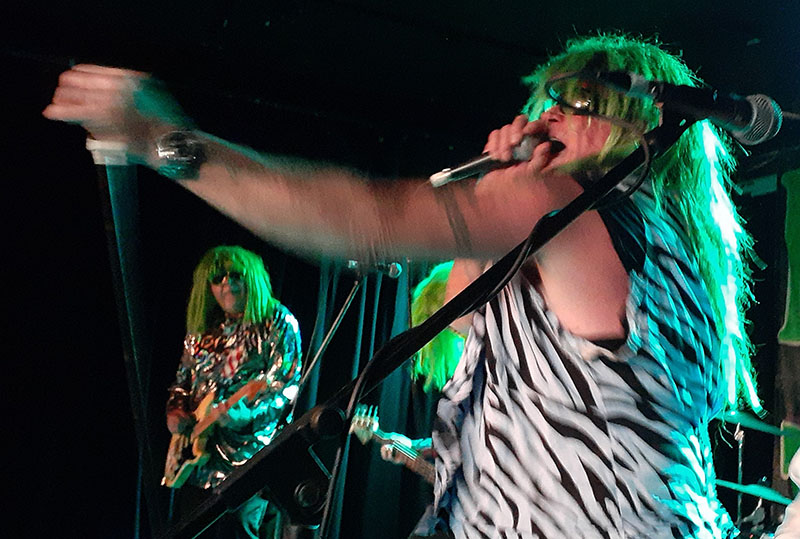 Jessie The Intruder makes a point, The Grand Wizard adds riffage.
The Psychotic Turnbuckles
White Knuckle Fever
The Stallers
Factory Theatre Fusebox, Marrickville, NSW
Saturday, April 17 2021
This was my the first concert since early 2020 that did not have some form of restrictions like seating (although numbers were capped) and what a great night it was. Held in the Fusebox at the Factory Theatre, a smaller and more intimate venue than the adjoining main performance space, this was the perfect venue to showcase three top rate bands.
Starting proceedings were The Stallers who were the perfect reason you cannot afford not to get early to a gig and not catch the support bands. "Tight", "loud", "devastating", "passionate" are four words to sum up the powerhouse of The Stallers.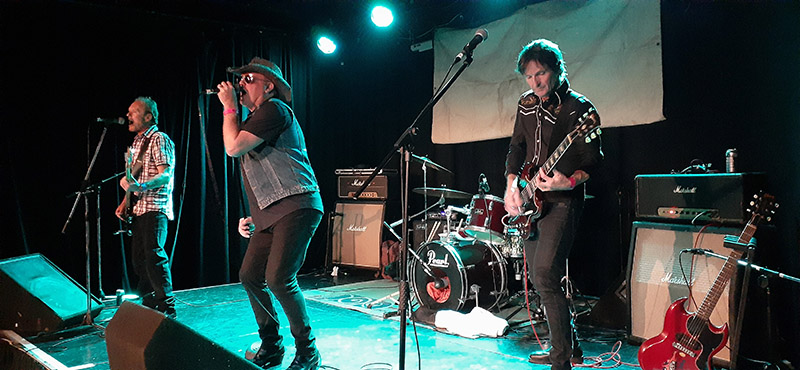 The Stallers getting on with it.
The band played classic '60s garage-inspired rock with '80s underground covers proiminent, and a couple of surprises thrown in, including a cover of a Ramones song (a tribute to Joey Ramone) and a Radio Birdman cover.
The band were definitely enjoying themselves and I was blown away by the talent, in particular, of guitarist Mark Tondi. I hope to catch this band again soon as they are playing Sunday, 6 June at Frankies Pizza in Sydney CBD with The Dark Clouds and the fantastic Jupiter 5.
Next were White Knuckle Fever; hard to pigeon hole and wholly unique. A mixture of burlesque and rockabilly and downright irrepressible fun. Vocalist Celia Curtis was resplendent in a green, go go dancer outfit while guitarist 3kShort was sporting one of the loudest shirts I had seen in a while; a red and black tiger stripe thingy.
Plenty of fun audience interaction and rauchy gyrating was had. I would love this band to be set loose upon some unsuspecting RSL club patrons after a meat raffle one night. Highly enjoyable.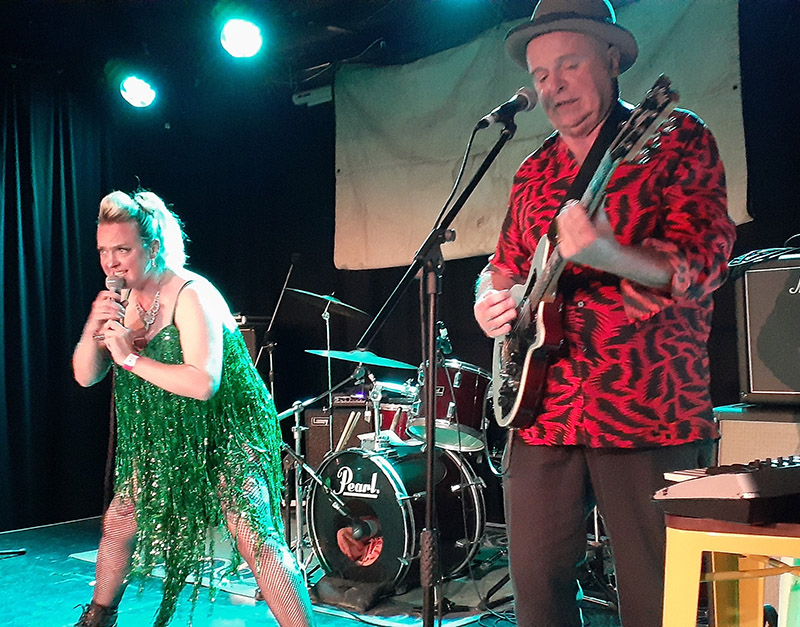 Celia and 3KShort of White Knuckle Fever.
The main event hit the stage in true Psychotic Turnbuckles style with a wrestling type announcement introducing the band. Straight into "Wild Scenes From Alberquerque" and the intensity never let up for the duration of the show.
To me, this band never gets stale and are as powerful and rocking as those early, heady days back in the 80s at the Royal Hotel, Sutherland, Caringbah Inn, amongst others.
New guitarist Count Forza was a welcome addition to the band and held his own with the legends. Definitely one of the bands you must see before you die. Hadn't seen them perform for years (thast was at the Lansdowne Hotel) if you don't count their relatives, The Conspirators, at Marrickville Bowling Club, and I had a thoroughly enjoyable time. A lot of high fiving and sweating was had by all.
Thanks to the Psychotic Turnbuckles, White Knuckle Fever and The Stallers for a legendary and fantastic night. People, do not hesitate to catch these bands live. You will not be disappointed.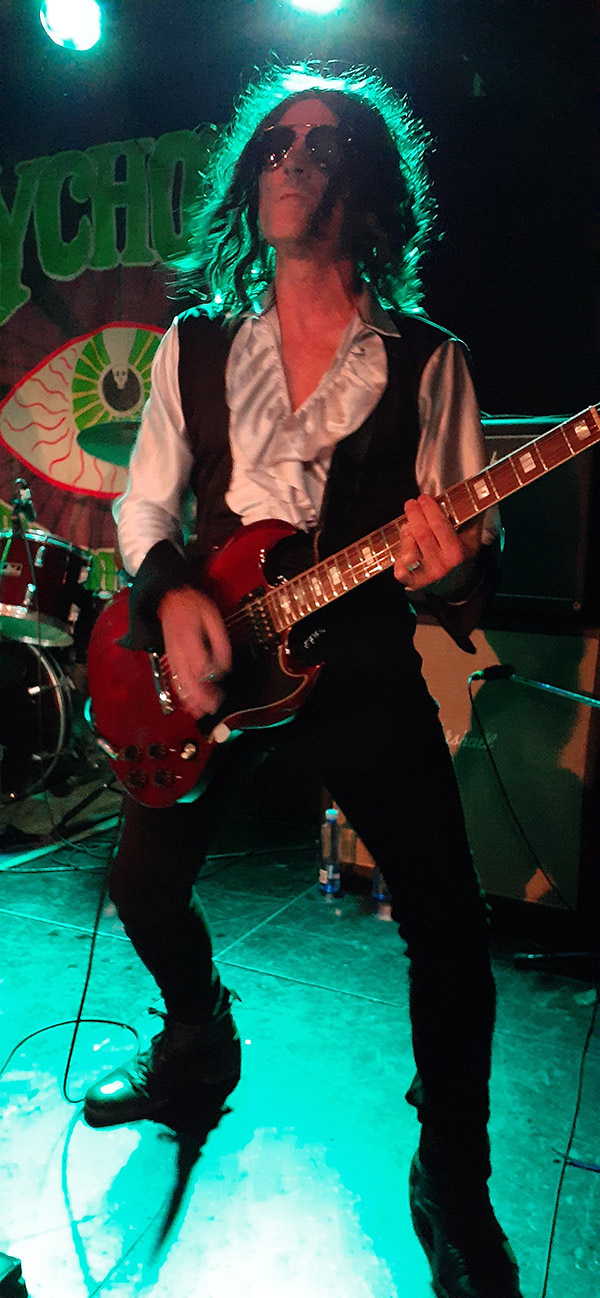 New Turnbuckle Count Forza has all the moves.
Tags: sydney, marrickville, psychotic turnbuckles, factory theatre, white knuckle fever, the stallers, fusebox