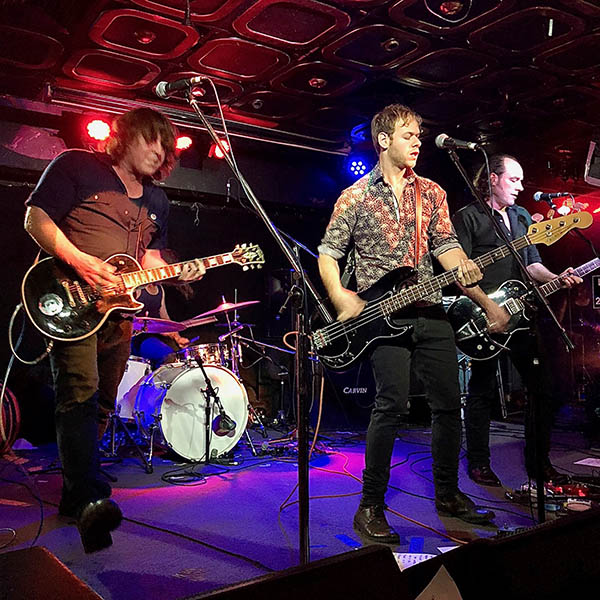 James McCann (left) and New Vindictives Chris Taranto and Tim Deane.
New Christs
James McCann and The New Vindictives
Marrickville Bowling Club, Sydney
July 7, 2018
The New Christs were coming off a distinct high with a big crowd in to see two blistering sets at Rob Younger's local of Beaches at Thirroul, just south of Sydney, the night before.
The evening after, we get a couple of new songs in a set dominated by the recent and old ones that was delivered with a fervour not seen in some time; it might have even eclipsed last year's show. An extended bracket that was world class.
Yeah, the occasional clam was dropped but few noticed and even fewer cared. When the New Christs lock in and bring their collective focus to bear on a song like "Coming Apart", they're peerless in this town. Hard, precise and hyper-driven. Minimal patter (very little that you can hear anyway – Rob continually talks off-mic) - and relentless.
Bottom line is that Younger's vocal is, by all accounts, more at home with his own material than at recent Radio Birdman shows and tonight he is superb.
New Christ Brent Williams gets all whimsical.
Now, I can't abide people who conflate the music of the New Christs with that of Radio Birdman. The New Christs material is bluesier, and lyrically more introspective and obtuse. It has a whole different sense of dynamics. The fact both bands share a singer is a superficial parallel. You can love both but they're not the same.
The New Christs' extensive back catalogue was well represented, as usual, and because I've seen so many of their shows down the years, it's hard to pick highlights. "My Existence" and "On Top Of Me" were among mine but tonight, "Life of Crime" (a Weirdos cover), takes pride of place.
A withering "Bonsoir A Vous" pops up two-thirds of the way through to spark a false alarm of a premature ending. Instead, a scorching version of the Kinks' "I Need You" (the encore) puts the lid on the box.
James McCann and his New Vindictives took a little time to find their feet but once they did, they gave it to Sydney, straight between the ears. Songs like "I Can Control Your Mind" and "It's a Dirty Old World" ring with a raw intensity that few bands manage.
"Gotta Lotta Move – Boom!" (the album) is almost a year old and it's time to record a new one. Expect James and his band to take a hiatus after this weekend's show with the New Christs at Cherry Bar in Melbourne while he writes and they find a new bassist, with Chris Taranto sadly needing to take a break before his ears totally give out.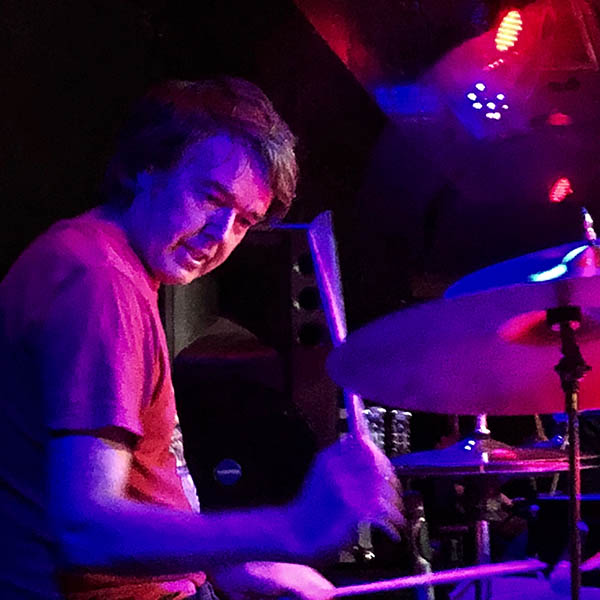 Paul Larsen on the drums for the New Christs.