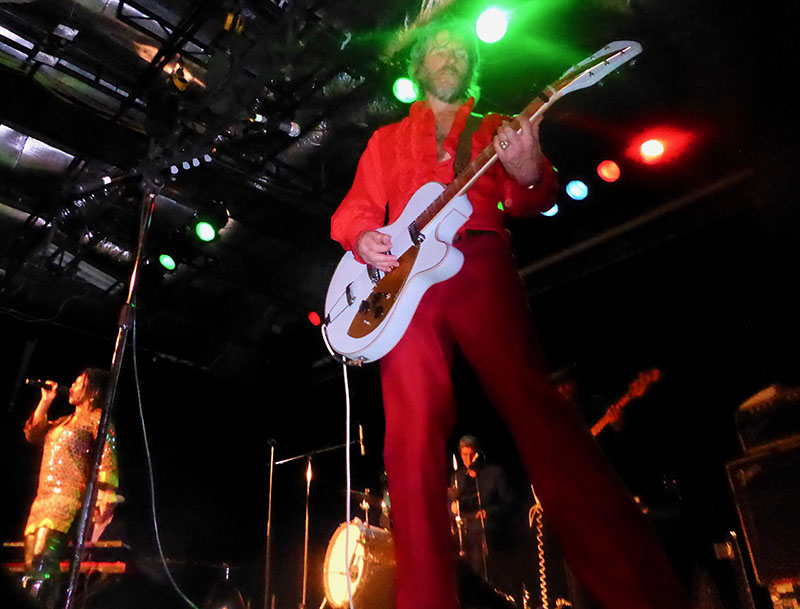 Multi-skilled band leader, DJ and MC Tim Rogers on guitar.
PP Arnold
The Factory Theatre, Marrickville, NSW
May 23, 2018
Steve Lorkin photos

Thank god the promoters didn't get a bunch of session hacks; this band are all true PP Arnold fans which made the show all the more magic.
There were no support acts (a good idea for a mid-week show) but several DJs played some fab 60s tracks (two of those DJs were from You Am I).
Tim Rogers did his best 1960s style showbiz intro and the band went straight into "Whatcha Gonna Do", a soul groover which PP (Pat to her friends) had recorded as a 7" in 1964 with The Ikettes.
Next up was "River Deep Mountain High": A strange choice but, as Pat explained, Tina Turner is one of the greatest singers of all time and was a major influence. The band gave the song a great energy.
"Everything's Gonna Be Alright" was a 1967 7" released on Immediate and is now considered a "Northern Soul classic". Northern Soul can mean anything (see all the crappy sub disco records listed on eBay marketed as "Northern Soul") but this track is the real deal (Youtube it).
The set travelled between songs recorded for her singles and two albums recorded for Immediate. Her cover of The Small Faces Understanding (much superior here than the version she recorded for a SF tribute album backed by Primal Scream) plus tracks recorded in 1969-1970 during various sessions recorded with Barry Gibb, Eric Clapton with Delaney & Bonnie (with Rolling Stone Sax player Bobby Keyes) and Caleb Quay. These tracks make up her "new" album (50 years in the making) "The Turning Tide".
"Medicated Goo" (a cover of a Traffic song about herbal relaxers apparently) and Born (written by Barry Gibb) are two highlights from the album and the live versions had a great tight funk rock sloppiness (or funk sloppy tightness rock?)
The show ended with a gospel-fuelled version of "You Can't Always Get What You Want" and the mighty "Tin Soldier" (with Tim on lead vocals...of course we all know PP performed backing vocals on the original Small Faces 7" of this. Check out the killer Youtube clip above - worth it alone for Stevie Marriott's stage moves).
Between songs PP would tell stories relating to the tracks or anecdotes from the time. I won't spoil any surprises but a very interesting tale told was that Stevie Marriott and Ronnie Lane had originally intended "Afterglow" as a PP Arnold song but shortly after changed their minds and gave "If You Think You're Groovy" instead. How great a version of "Afterglow" would PP have done?...it may well have suited her more so than the Small Faces
A reliable source suggested PP wants to come back to Australia. Try and make to see her if you're slightly sick of white trash rock bands and want see where it all started.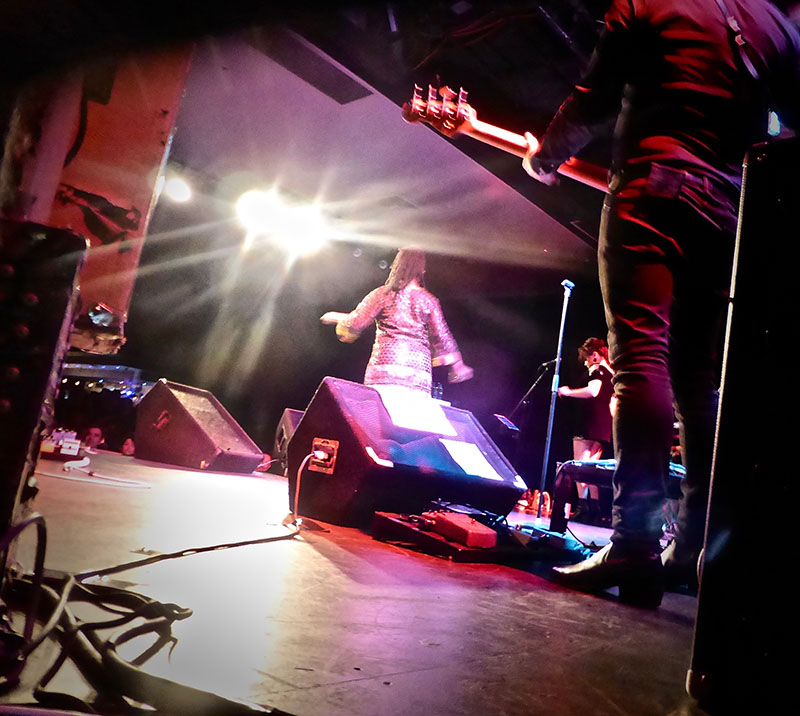 We're hoping we haven't seen the back of PP Arnold. Really.