Transmission coming through, loud and clear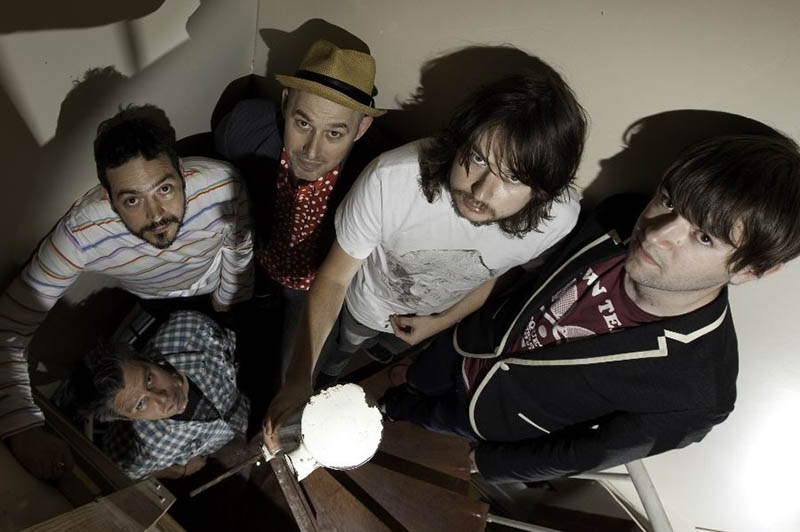 Sand Pebbles
John Curtin Hotel , Carlton
Saturday, June 1 2019
I remember 2004. Living in a spacious weatherboard house in North Fitzroy, two small children, disrupted sleep patterns, fumbling through the fog of the embryonic years of parenthood.
Watching the Howard Years roll on. Mark Latham pushed his way into public view, tried to take up the fight with Howard. Toned down the more provocative aspects of his public discourse, held a press conference in front of a row of American flags, presented himself as the guy who understood the aspirations of the suburban demographic, but who wasn't a product of an era that'd never return. Who'd have though 15 years later Latham would be a One Nation member in the NSW parliament? People thought Pauline Hanson was finished too. History is funny, innit?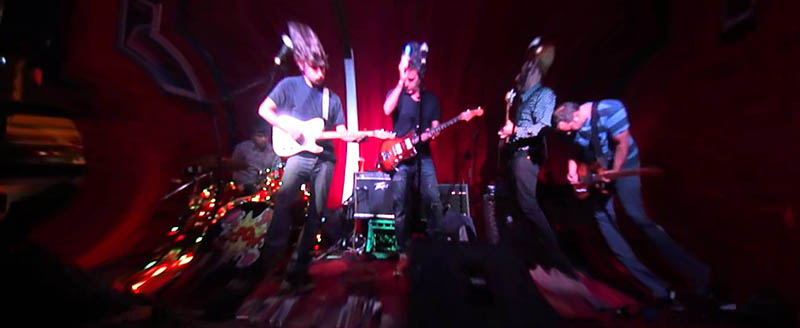 The Sand Pebbles released their second album in 2004. "Ghost Transmissions". In true Sand Pebbles fashion, it was an instant cult classic. The people who had a copy loved it, but most of those people were underground. And it they had a copy, it was on CD – hardly anyone was buying vinyl back in 2004, Sand Pebbles bass player Chris Hollows observed tonight, at the launch of the vinyl copy of "Ghost Transmissions".
The vinyl launch was at the John Curtin Hotel, opposite the magisterial Trades Hall in Lygon Street, an eight-minute stagger from the statue commemorating the eight-hour working day, a spiritual hub of historical union success and contemporary resistance to the forces of capital.
Some years back friends of mine stopped off at the Curtin for a beer and a counter meal on their way back from Sydney to Adelaide. One of the travelling party put his head down on the table to catch some well-needed shut-eye. The crusty old union types at the bar were unimpressed; this was hallowed turf, and you needed to pay respect. On election night in 2004 some deeply affected Labour types scaled the roof of Trade Hall and lowered the flag to half-mast. Spot the irony in the violation of occupational health and safety practices.
The Curtin has long traded out its 20th century union demographic for live music and alternative types. It can be a difficult venue to navigate: the band room is accessed via a door at the rear of the main room, the stairs wind around, casting you out in the middle of the room, often in a state of discombobulation.
(A few years back a friend of mine and I lost our way to that access door, and found ourselves wandering through the kitchen, past the cooking staff and an array of aromatic pub fare, which we contemplated, then decided against sampling.)
The Sand Pebbles are already on stage by the time I ascend the top of the stairs, just before 10pm. Illness has scratched Buried Feather off the bill at the last minute, so the Pebbles have been become their own support band, playing some non-"Ghost Transmission" tracks, finishing up with "I Heard the Owl Call Out My Name" from "Pleasure Maps". You can always trust the Sand Pebbles to find inspiration in an obscure item of literary or popular culture history – and make an amazing song out of it.
There's a short-ish break, and we make our way closer to the stage in anticipation of what we know will be a transcendent experience. A friend sends me a message: "About to leave. Power black-out, have to deal with it". For a moment I assume they've left the venue to deal with the loss of power. How's that going to help anything? Ah, no, they're just heading to the venue now. Sand Pebbles have a tendency to disturb your space-time continuum. You don't know if you're coming or going, so just enjoy the ride.
And then so does the ride begin. Spencer Jones once told guitarist Ben Michael that "the Sand Pebbles sound like every one of my favourite bands". It's a great line, because it's true. The Velvet Underground, The Beach Boys, Television, The Doors, Love, Moby Grape, Galaxy 500 and a Richie Unterberger index of other opaque classics. The Sand Pebbles don't so much play songs as cast you as an observer in a dream you hope never ends.
"The Day Summer Fell" is everything good about Lou Reed, and with none of the personality defects. In "Big Left" you're feeling the waves of the California surf lapping your toes while Beach Boys' harmonies float through the sky. "Ripple" is killer stuff, threaten to awake before dawn, put its boots on and walk on down the hall. Chris Hollow tells us North Melbourne Football Club played "Speed and Intensity" before a game in 2004 – and the Kangaroos got up. Ron Barassi would never have played it when he was in charge of the Roos, but his skill lay in footy and verbal abuse, not music, so who cares.
And what do you say about the 12-minute opus of "Black Sun Ensemble"? It sweeps you up, sends you flying, holds you on course, offers you mesmerising insights into an inter-galactic world you don't understand, but you just know is there. And then just at the right moment you're body slammed into earthly '70s reality with a dirty rock riff. Dum-dum-dah-dum, dum, dum, dum, dum, dum-dum-da-dum. Free your mind and your ass will follow, as George Clinton would have us believe.
There's time for one more song, and it was always going to be Julian Cope's "Out of My Mind on Dope and Speed". Has there ever been a better hedonistic celebration of amphetamines and opiates? Probably, but not tonight. Kids, don't do drugs. But if you do, make sure you write a great song while you're in the mood.
The house PA kicks into gear and the lights are on. The show is over but the moment lives on, at least until we leave the premises.