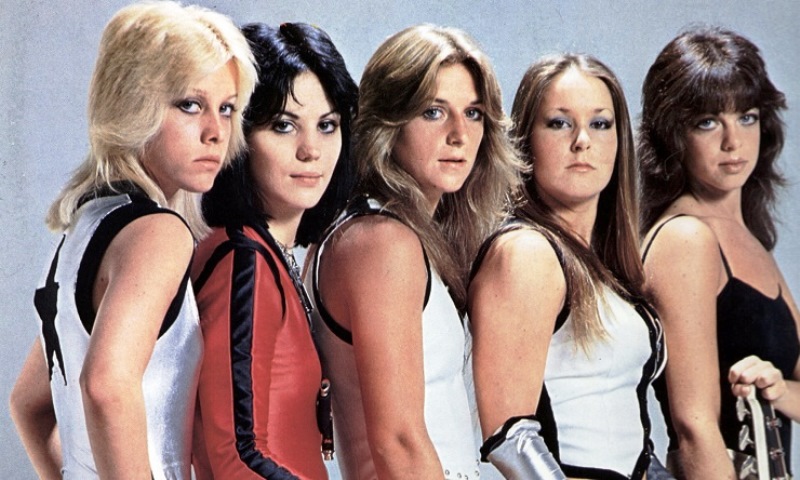 The Runaways. That's Cherie on the left.
It has taken some time but I have finally found my inner klutz. Fortunately, Cherie Currie is a wise and generous woman. So, if my tale lacks substance, the blame is on me.

On Saturday morning, lacking even the first sip of caffeine, I received an e-mail. Robert Brokenmouth couldn't do the Cherrie Currie interview. Could I step into the breach? Grown up me was fine with this. I've done phone interviews before. I just ring the number and try to build a narrative that gets you, the reader, so excited that you'll hand over your hard-earned dollars for tickets or discs or downloads or whatever. I know the job.

The trouble is, grown up me is suddenly no longer in charge. Fifteen-year-old me is essentially melting down and demanding attention. Fifteen-year-old me is terrified. Grown up me is trying to explain how things that terrify you can also be fun and exciting. Fifteen-year-old me remains unconvinced.