Details

By

Robert Brokenmouth

Robert Brokenmouth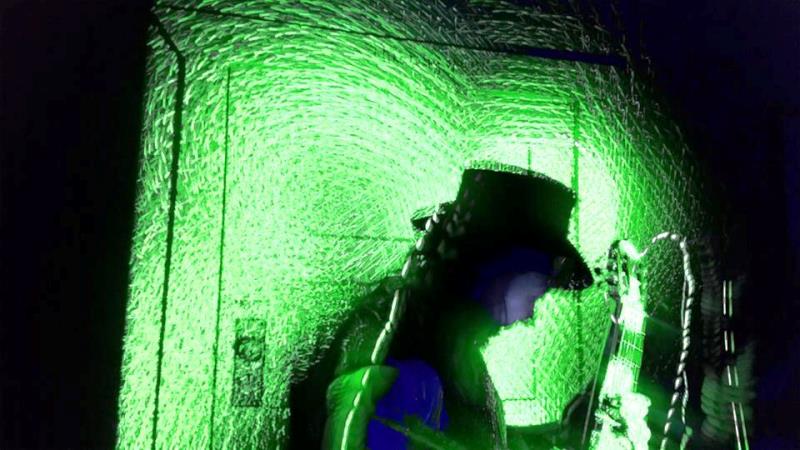 It is my great privilege to interview the elusive Chris Spud at his home. Who? You may ask. Among other things he's a member of Fear and Loathing, who might just be Adelaide's most seminal band of the last 30 years. He's also a solo artist in his own right with persona like Captain Spud producing quirky music that spans the genres of exotica, punk and electronica.
Chris Spud's home: It's the kind of neat and tidy which frankly gives me a headache, yet is essential for Chris and Mrs Spud to live an orderly life while creating … a certain kind of chaos. A sheep's skull peers in through the window…a pricey artwork leers down like the bottom of Poseidon's trunks…
Read more: Adelaide's Captain Spud inspires no fear or loathing but brings lots of weird
Details

By

Robert Brokenmouth

Robert Brokenmouth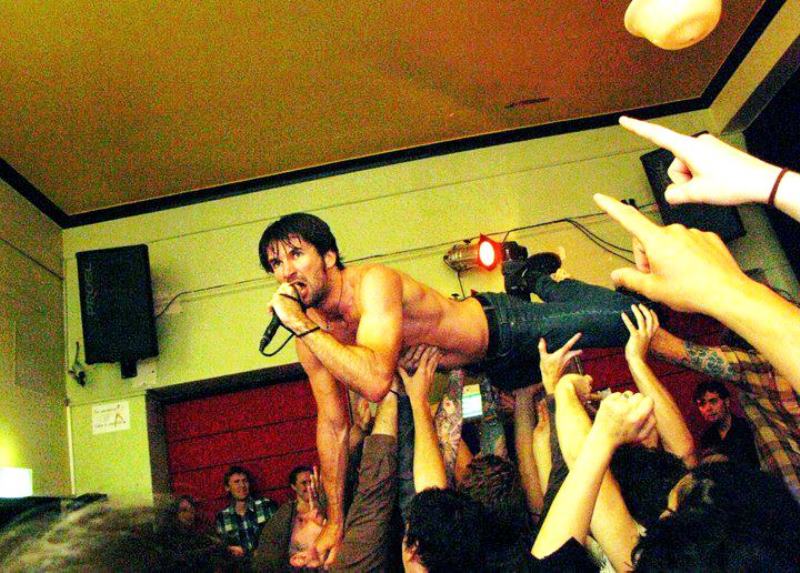 Karina Astrup photo
A lot of bands say they're unique but Six Ft Hick's claim is real. A two-headed mutant from deepest Queensland in Australia's sub-tropical north, the Hick has been trashing stages around their home country, and further afield in Japan and Europe, for two decades.
Over four studio albums and a live long-player since 2000, Six Ft Hick have carved out a space for themselves somewhere between amped-up (vaguely) rockabilly and full-steam ahead trash rock, but it's as a stage entity that they've made their most lasting mark.
With vocalist-brothers Geoff and Ben Corbett running off each other like crazed wingmen at a testosterone party, they're an irresistible and confronting beast that's impossible to ignore. Smashed glasses (mainly on their own heads), broken furniture, casualty ward visits and ringing ears are de riguer.
Read more: Dodging bullets and shifting sands with Six Ft Hick's Geoff Corbett
Details

By

Ken Shimamoto

Ken Shimamoto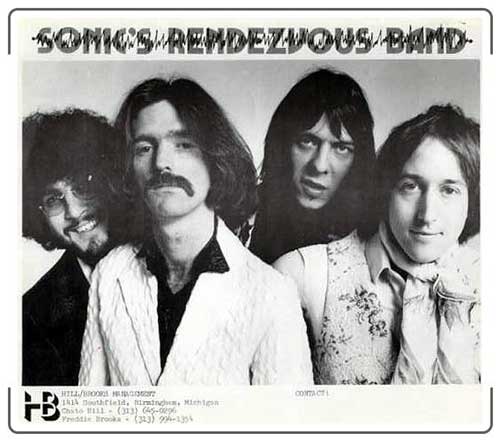 Much-traveled Michigan bassist Ron Cooke has passed away, his wife Pam announced on Facebook earlier today.
Although replaced by Gary Rasmussen before Sonic's Rendezvous Band's "classic" period (the one which produced "City Slang"), bassist W.R. "Ron" Cooke was there from the very earliest days, when Fred "Sonic" Smith was searching for a musical direction following the MC5's 1972 implosion.

Ron is pictured in an early publicity shot at right, and is second from the left.
Cooke was also a member of the Johnny Thunders-Wayne Kramer collision that was Gang War, an idea that the principals agreed looked good on paper but lost direction as old habits took hold.
And Ron had plenty of Detroit rock'n'roll history under his belt before then, most famously with Mitch Ryder's Detroit, whose killer version of Lou Reed's "Rock and Roll" was a classic slice of Motor City Rock Action that even the song's author agreed was "the way the song was MEANT to be played."
Ken Shimamoto talked to Ron from his home in Ann Arbor in early October 2000 as part of the research for this history of SRB. Here are Ron's verbatim recollections.
Read more: Vale Ron Cooke, bassist for Sonic's Rendezvous Band and Mitch Ryder's Detroit