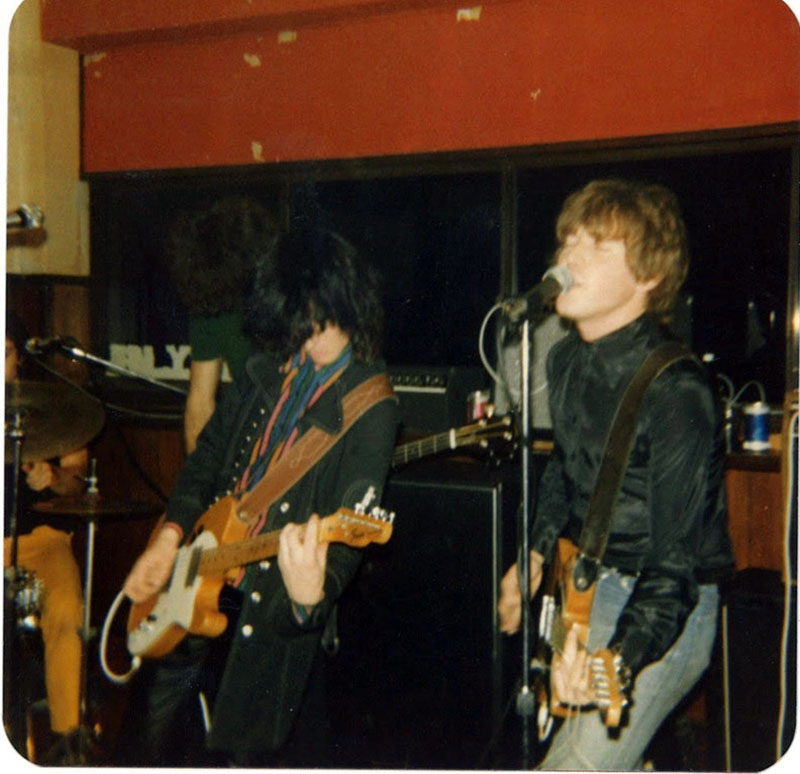 Tony Thewlis and Kim Salmon fronting the Scientists at Sydney's Southern Cross Hotel in 1982.
The Scientists at their peak were unmatchable. A glorious collision of droning, caustic, fuzz guitars, minimalist bass, anguished lyrics about alienation and ominous, funereal rhythms, they created something unique after landing in Sydney in 1981.
Originally ragged New York Dolls-inspired popsters back in Perth, the re-constituted Scientists stripped their music back to its darkest roots, concoting their own brand of psychedelia and incorporating influences like Suicide, the Stooges and Captain Beefheart.
Too big for their own Surry Hills backyard, the band moved to the UK in 1982 and, in typical expatriate Australian underground band fashion, starved before going on to influence countless other acts into the '90s and beyond.