Vale Marc Zermati, champion of underground rock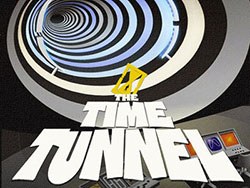 Last weekend was marked by sad news that the founder of French label Skydog Records MARC ZERMATI had passed away.
Zermati is owed a huge debut by fans of the Stooges, in particular. He kept the memory of the Stooges alive for decades, releasing the live "Metallic KO" album and other material when nobody lse seemingly cared. He was the promoter of France's first punk rock festival and a driver of underground culture. We thought it was timely to extract this 20-year-old interview he gave to KEN SHIMAMOTO.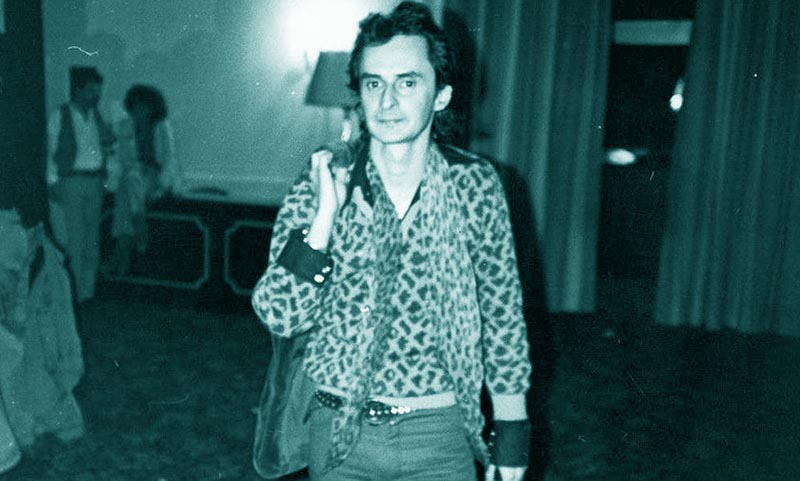 Parisian Marc Zermati might not be a household name, but all true devotees of Rock Action know his work. Marc founded Skydog Records, the imprint which originally released Iggy and the Stooges' epochal "Metallic K.O." and the MC5's almost-equally grand "Thunder Express," as well as important records by the Flamin' Groovies and Johnny Thunders.
Marc promoted the first-ever European punk festival in 1976, and subsequently booked tours of Japan for Johnny Thunders. Marc joined us at the Bar to talk about his illustrious past and more recent activities.


K: Thanks for taking the time to talk to us. Nick Vahlberg (of the Nomads) mentioned that he'd run into you when the Nomads played Barcelona last year. I was sorry to hear that you've had some health problems. I hope things are improving for you in that area.


M: I am still rocking so far!


K: To business..when did you start your Open Market record shop in Paris?


M: October 1972.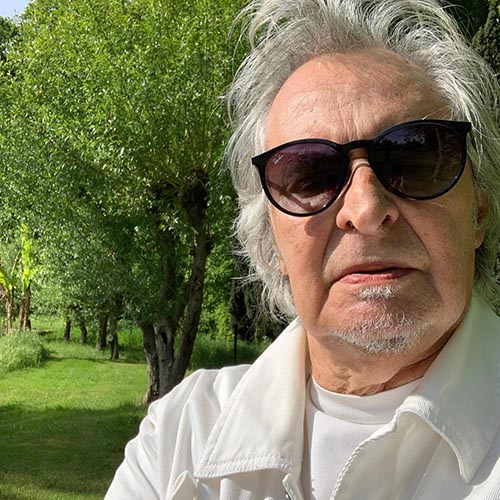 Marc in a recent photo. Source: Facebook.

K: You had one of the first independent labels recording what's now called "garage" and "punk" music. Skydog released the Flamin' Groovies' "Grease" EP in '73, a year before Greg Shaw started Bomp in L.A. (also to release a Groovies record - coincidence? YOU decide!!!) and THREE YEARS before Jake Riviera started Stiff in London. How'd you get the idea of starting an indie label back then?


M: I decided with my partner at the time, Peter Meulenbroek, to start Skydog during the winter of '72. It was a fan label with a radical attitude to fight the music Establishment and their mediocre releases, also to put kids on the track of real rock. Actually, our first release was a recording of a session of Jimi Hendrix, Johnny Winter, and Jim Morrison (really drunk) called "Sky High." this record has been bootlegged several times (the Hendrix Foundation says that it's the most bootlegged record of Jimi Hendrix and should be in the Guinness book!)


At the time, Greg Shaw had the fanzine "Who Put the Bomp" and worked a lot with us, following our direction. Then, of course, there's no coincidence; Greg just followed us from the beginning up to now! But I have to say that I don't like to be compared to Greg.


Regarding Jake and Stiff, the story was that we were with Nick Lowe and Jake in a pub in London. Jake was just out of a job as the road manager for Dr. Feelgood. We decided that was a good idea to help Jake to start a label in England on the same basis as Skydog. Then Nick offered to put 500 pounds on the story and I offered to push the distribution in England through Bizarre Records with my French friend Larry Debay. Actually, this company was a branch of Skydog and was also the first independent distributor in England at the time the saga was on. (A lot later came Rough Trade, etc.)
Anyway, that was the start of the rock Mafia family!


K: You released quite a bit of material on the Flamin' Groovies. Talk a bit about how those records were made.


M: As you may know, "Grease" and "More Grease" were recorded as a demo in Mangels (the garage of Cyril Jordan's house in San Francisco) on a two-track AKAI machine. Then "Can't Explain" and "Little Queenie" were produced at the time by Dave Edmunds in the Monmouth Studio (Wales). Regarding "Sneakers," it was their first recording on their own label back in 1968! It was reissued by Skydog in 1975 on 10", but very few copies!
"Gold Star" came a lot later. In 1981, we went to Gold Star Studios [in L.A.] to do an album for my new label at the time, Underdog. Twelve tracks were planned, but never accomplished. The complete story is on the Skydog /Jungle release, "Sixteen Tunes." Go and get it!


K: You kind of caught the Groovies in between their hardcore Stonesy garage/Roy Loney phase and the latter day power pop/Chris Wilson outfit. What was it that you dug the most about their music?


M: Their best album with Roy was certainly "Teenage Head!" But for me, the second part -- the Beatles day -- was were I was, as I was always on the "dandy rock" side, as Nick Kent says. After the time they spend in Paris 1973, they changed from the Stones to the Beatles, Byrds, etc. You can say that I helped them to find their tailor in London! Then came some incredible songs like "Shake Some Action"!


K: What was the story behind that Velvet Underground "Evil Mothers" release?


M: Nico was a close friend of mine and she was over every day cooking dinner in my place, then she told me to send to Lou the bootleg of "Rock n' Roll Animal" that we recorded in Amsterdam. Lou loved the record so much that he asked the girl from the Max's Kansas City tapes [Brigid Polk] to send us the complete week's recording.
Then my partner in Amsterdam, without asking me, decided to put out "Evil Mothers" (800 copies). I freaked out and stopped the distribution of the album after the first printing, even if Lou said in a note, "Do whatever you want with those tapes!" Also, at the time, I was not so happy with the cover and the quality of the pressing. Maybe I was wrong, but anyway, this helped my decision to stop working with my friend Peter - to control the Skydog label completely and to establish the company in France at the time Peter started Dynamite in Amsterdam .


K: You were quite a champion of the British pub rock scene, releasing records by Ducks Deluxe, the Tyla Gang, and Wilko Johnson. How'd you find out about those bands and what attracted you to their music?


M: As the story goes, when Lou Reed played the Paris Olympia in 1973, the support band was Ducks Deluxe. I liked them as a straight rock band. We became friends and decide to work together after they get sacked by RCA. Also at the time, I was promoting band like the Groovies (Sean Tyla and Nick Garvey were their roadies) and decided to go on with the pub rock scene, which led to the birth of the punk scene in England.
With the Feelgoods and others, it was rock, rock, rock when at the time the radios were on disco or whatever bullshit, the teenage scene needed to wake up! And as we were on the same trip, we usually became friends, and those bands were part of the pre-punk movement which only took 20 years to reach America!


K: Now on to the one I've been waiting for...the "Metallic K.O." album of Iggy & the Stooges that you first released back in 1976. In my opinion, if you'd never released another record, your place in the Rock Action pantheon of heroes would be secure based on that one release! How'd you come by those tapes from the Michigan Palace?


M: Nick Kent brought me the tapes that he got from James Williamson. Those tapes were very, very bad quality, so when I decided to release them, I went to a studio in London to clean them up. The engineer couldn't believe that I was going to release this piece of shit. HAHAHAHAHA! James sent some other tapes that you will find on "Metallic K.O. X 2." We did a deal, I sent money for him and Iggy who was in hospital at the time.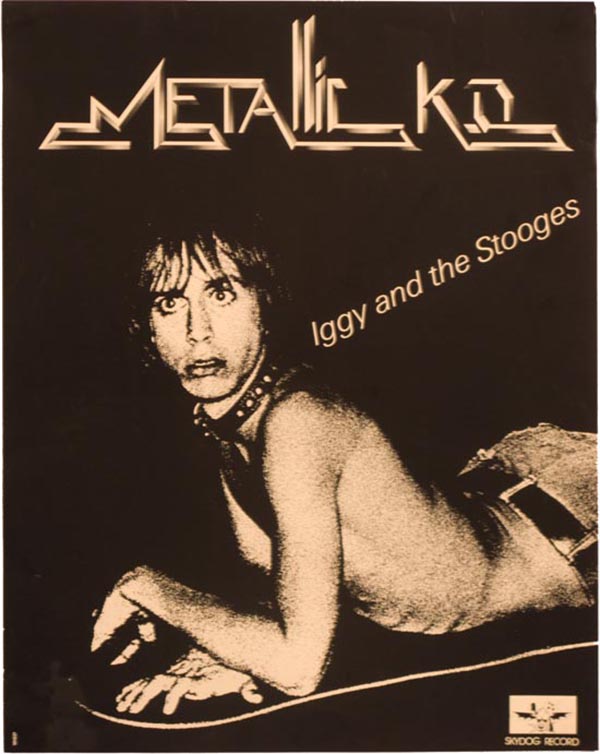 K: "Metallic K.O." has reappeared in a number of guises and offshoots since your original release. How do you account for the ongoing popularity of the Stooges in general and those raw and lo-fi live recordings in particular?


M: It's because the kids need K.O. or chaos, everyone who came from Detroit was different and closer to the teenage social reality (depression). This was and is the sound of anarchy!


K: You were the man behind the "First French Punk Festival" at Mont de Marsan back in '76 with the Damned and Eddie & the Hot Rods. How'd that event come about?
M: It was as easy as that , most of the bands were touring France for Skydog then. I decided to do this festival and show to the kids the future punk scene. It was not a commercial success, but about a thousand kids came around on the two days.


K: You booked the Heartbreakers in Paris later that year. What were they like at that point?


M: Johnny and me, we've been friends since we first met in '73 (New York Dolls time). We were brothers and I can say that they were incredible! Most of the English punk bands could not play, really, and those guys from New York were exactly my scene -- rock, rock, rock -- and they were playing in any kind of state and very often the magic dimension was there with a sense of great art and look (the dandy scene, remember).


K: You've released quite a bit of Johnny Thunders material over the years.


M: After my trip to America in February 1973, I decided to organize for the New York Dolls to come to Paris, where they played in the same week at the Olympia, Radio Luxembourg [The Skydog CD "Paris Burning"], and then the Bataclan, where a riot started when the kids spat on Johnny, who then broke his guitar on [people at] the front [of the] crowd. A few seconds later, the kids rushed to get on the stage and the security stopped them. All that was great, and Paris was under the Dolls' finger! All the most beautiful girls were around and burning!


Then years later came the Heartbreakers. I was always in touch with Johnny all this time. You should check out the "Viva La Revolution" CD live at the Bataclan in Paris. At the time, Terry Chimes was drumming, as Jerry Nolan had a fight with Johnny (like all friends could do). I did talk to Johnny when he played with Gang War. I thought it was a great idea, but it failed, as there was too much junkie business there, and a big ego clash between the two guys [Johnny and Wayne Kramer]. Shame, but rock life is not so easy sometimes!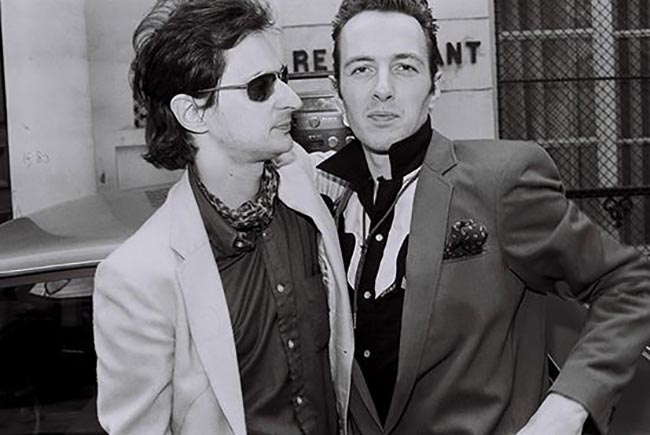 With Joe Strummer.
K: Didn't you book some Japanese tours for Johnny as well?


M: Yes, three tours. Johnny wanted me to be with me and was clever enough to know that I was very well known in Japan. On one of the tours, we decided to tour Japan by ourselves after playing a few gigs in Tokyo. We went on the road and played acoustic all over the place (around 15 gigs). It was great and sometimes very funny.
At the time, there was a new toy, the dancing bear.. We decided with Johnny to buy ten of those bears to be onstage and dancing with Johnny! The Japanese kids couldn't believe it, all those guys around on the stage dancing like crazy cyber-bears! So I acted as his manager, we had great time, and made a lot of money, then I decided to stay friends with Johnny and stop taking care of the business for him. Too many problems and confusions, but I was always there when he needed me.


K: By '77, your "Second French Punk Festival" was able to attract the very cream of Brit punk...the Clash, the Damned, the Jam (seemingly everyone but the Pistols!). Talk a bit about that event.


M: This was the one - 7000 people each day on two days, still the only European or world punk rock festival of 1977. As you say everybody was there except the Pistols because of Malcom [McLaren] and Johnny [Rotten]'s attitude, but that was enough. At the time, Malcom tried to use the English press against me, but that was one of the big mistakes he has made.
The festival was incredible, I was amazed by the kids.

There were some guys at the doors of the Corrida Arena were the festival was happening, who were cutting the long hair of the kids to have a punk look, the weather was really hot -- around 40C. Captain Sensible went mad and was throwing stinkbombs on the stage when the Clash played. There was also a lot of beautiful groupies around! That was not very usual in England at the time! Also, it seems that I was the only one to get all those bands together on the same bill and stage. That was really impossible in England!


K: You released the last recorded work by the MC5, the "Thunder Express" material from Studio Herouville. What was the background on that release?


M: I bought those tapes from the company who produced the French TV show of a friend of mine, Pierre Lattes. The idea was to record live in studio to get the best quality possible (actually the same studio that Bowie used to do "The Idiot" with Iggy years later). It was a residential studio in a castle outside of Paris.


K: Did you ever get to see the Five on any of their European tours?


M: Yes, they played Paris and there was a riot as the Hell's Angels went through the doors of the Bataclan Theater with their bikes and stood in front of the stage. You have to understand that in Europe and certainly in France, the kids were more radical and politically involved than in England and the USA, also the MC5 with "Kick out the Jams" was on the French charts. So the image and the political side of the band was very important back in 1966-68.


Today I am really good friends with Wayne Kramer and my favorite rock band of all time is the MC5 with the killer album "Back in the USA."


K: We at the I-94 Bar are quite taken with French rock'n'rollers like Holy Curse and the Backsliders, but we don't get to hear a great deal of French music. Can you tell us some French bands and records (past or present) that'd be worth checking out?


M: The Dogs, the Jet Boys, Little Bob Story, you should check again the two French punk compilation on Skydog, then the work of Freddy Lynxx.


K: What music have you been digging lately?


M: The Japanese rock scene with Thee Michelle Gun Elephant, Jig Head, 54 Nude Honeys -- all of them are or will be released on Skydog. We are actually working on a lemon rock compilation. I like some of the trip hop and Daft Punk (French), Primal Scream, Beck, Sour Jazz, Arabian music, etc. A lot of old stuff - jazz, Cuban music as I was in la Havana a few years ago to do some recording with Tom from Mano Negra. As you can see, I am into music and rock of course, but I don't really accept to be in a church or a sect, I am open to everything with soul and rocking. I am more like a Mod!


K: When I talked to Greg Shaw earlier this year, he indicated that the state of the indie rock biz in America is pretty tough right now. What about in France? Whither New Rose/Fan Club? Revenge?


M: I am not so interested by the state of indie labels, as only few of them are able to supply good or interesting music nowadays. This is the result of a poor creativity level and I think most of the independent labels are too confidential to get to the poeple! They never did really fight against the big Establishment; that's maybe the result of their difficulties.


New Rose don't exist anymore. Patrick Mathe, who is my friend, did start a new label Last Call - more world music oriented - and Revenge, who are friends of Greg, disappeared. Those labels were really second rate, meaning that they never discovered anything. Also, the new generation are not very concerned by music as a way of changing the system, they are more into computer games!

\
K: Besides the label, what other rock'n'roll mischief have you been up to?


M: I was living in Barcelona for two years, but it was boring. Now I am back in France, where I am working on a TV project-- an hour movie on the Japanese rock scene, then a special on Tokyo rock for R&F French magazine, and preparing the release of those Japanese bands, and arranging a European tour for Thee Michelle Gun Elephant.

I also have a website: theopenmarket.com, which is a mailorder, but I give up at the moment till I find a new partner. I am into the Net and think we have to find a way to make a new revolution!


K: Lastly, because we're in a Bar...what do you like to drink?


M: Only good French red wine or crystal champagne.
Tags: iggy and the stooges, metallic ko, marc zermati, skydog records