A roadtrip to bring cult trash treasures to your door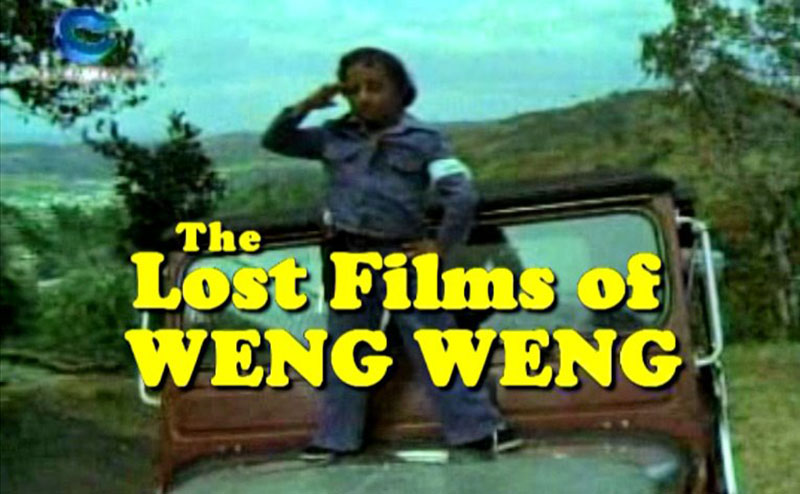 Brisbane trash movie fanatic , Trash Video Archives owner and documentary maker, Andrew Leavold, is taking four nights of B-grade film madness on the road in New South Wales in May.
Leavold was the long-time owner of the Trash Video store in Brisbane. His documentary, "The Search for Weng Weng", profiled Filipino cult movie star Weng Weng, an actor, stunt performer, martial artist, and Philippines' first international celebrity who stood 83cm tall, and he is currently making a doco about Melbourne musician Fred Negro (I Spit On Your Gravy).
The series kicks off on Wednesday, May 26 with "The Lost Films Of Weng Weng" at an inner-western venue to be announced. Three of Weng Weng's ultra-rare Tagalog language films have been edited down to their essentials and subtitled into English, and will be seen outside the Philippines for the first time! Tickets are $15 and numbers are extremely limited, so email This email address is being protected from spambots. You need JavaScript enabled to view it. to be there.
On Friday, May 26, "Mad, Bad Filipino Trash Double" screens at Pink Flamingo Cinema, Marrickville. Leavold will introduce two of the wildest and woolliest B-films from his bottomless Philippine cinema vault: "W is War" is like "Death Wish" meeting "Mad Max 2" in a manic quasi-post-apocalyptic biker revenge actioner from 1983.
"The Killing of Satan" is described as "a bizarre Catholic horror show - snake women, magic amulets, demonic goons and a fake Jesus vs the Horned One himself. Doors at 7.30pm and go here for tickets.
On Saturday, May 29 it's "Bionic Guts And Exploding Huts!" at Metaplex, 1-5 Anderson St, Alexandria. Subtitled "The Filipino B-Film Gooniverse of Bobby A. Suarez", Leavold is giving an exclusive talk and showing selected scenes from his upcoming documentary/book on legendary cult director Suarez ("Cleopatra Wong", "One-Armed Executioner"). For information, go here.
And on Wednesday, June 2, "For Your Height Only" will screen at Link And Pin in Woy Woy. Said to be the single greatest cult film in cinema history, it stars Weng Weng as the James Bond of the Philippines, Agent 00.He loves! He flies! He kicks the bad guys in the nuts and runs between their legs! And It's the most hilarious kung fu spy spoof EVER to escape from the Marcos Family's clutches.
Leavold will be joined by co-host, Johnnys bassist and fellow Weng obsessive Graham "Hoody" Hood, who will lead a savage round of the Weng Weng Drinking Game. Tickets are $10 and it starts at 7pm.
Tags: andrew leavold, weng weng, trash video