Straight James leads Iggy-less Stooges through new album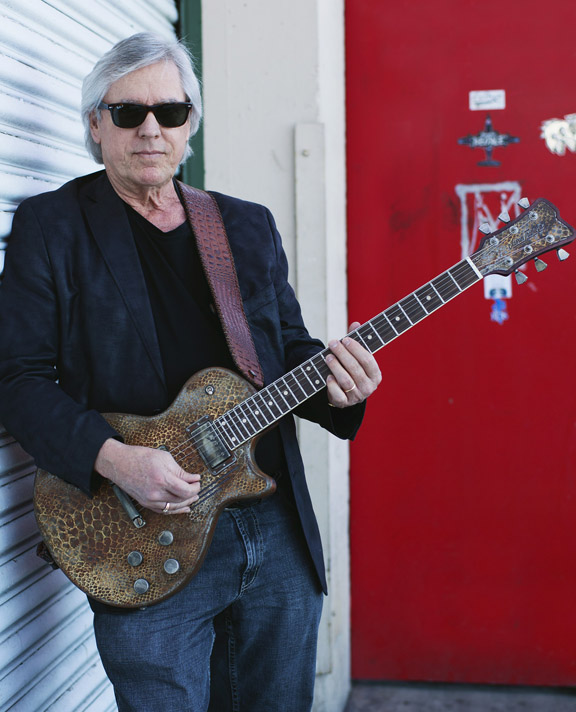 Iggy and the Stooges guitarist James Williamson is releasing a single as a precursor to an album's worth of lost songs recorded by the Stooges with a range of guest vocalists.
"Open Up And Bleed" b/w "Gimme Some Skin" will be available on April 19 and finds the touring version of Iggy and the Stooges - without Iggy - paired with Texan blues vocalist Carolyn Wonderland.
No date has been announced for Re-Licked", but it will include Iggy-less versions of lesser-known Stooges tracks, properly recorded and mixed for the first time. "I Gotta Right," "Rubber Legs," "She Creatures of the Hollywood Hills" and "Wild Love" will be among the tunes rendered by guest vocalists including Jello Biafra, Mark Lanegan, Ariel Pink, Lisa Kekuala (The BellRays.)
One of the concepts in the melting pot when Williamson joined a re-constituted Stooges after the untimely passing of Ron Asheton was the re-recording of old songs never given the full studio treatment.
While that idea was overtaken with the release of the band LP "Ready To Die", the core idea obviously still had an attraction.
The album, titled "Re-Licked", was recorded during a break from the band's extensive 2013 world tour.
"Open Up & Bleed"/"Gimme Some Skin" will be available as a vinyl 7" single at independent record stores worldwide on Record Store Day, April 19.
Williamson previously released a solo album on Easy Action with San Jose band The Careless Hearts as his backing act, culled from a 2009 live show that marked his return to the stage after 30 years away.