Baby Shakes, New Bomb Turks show punk rock matters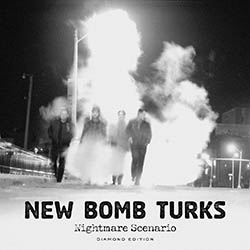 Two of American's finest and most fun high-energy punk combos, New Bomb Turks and Baby Shakes, have separately decided to make available rarities to benefit Black Lives Matter organisations.

Columbus, Ohio's New Bomb Turks, who appeared in the early '90s and made a huge impact internationally with the high-speed wise-ass update on classic '70s styled punk, are releasing "Nightmare Scenario – Diamond Edition", a vrsion of their 2000 album, "Nightmare Scenario".
The previously unheard original mixes (and bonus track) by original producer Jim Diamond was recorded after their first Australian tour in 1999, and featured new drummer Sam Brown.
It was their first time working with Diamond at his Ghetto Recorders studio in Detroit. Diamond was (and is still) the go-to man in garage-punk circles thanks to his work with his hometown up and comers the White Stripes, the Dirtbombs (of whom he was also a member) and the Detroit Cobras.

"Nightmare Scenario – Diamond Edition" is available now at Bandcamp and 100 percent of proceeds will be donated to: Black Queer & Intersectional Collective and the Columbus Freedom Fund.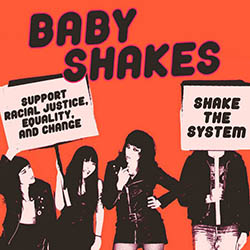 New York City's Baby Shakes are relative newcomers but share many of the same '70s punk influences, tempered with a strong power pop sensibility. With an all-female frontline, the group has been shaking things up on garage-punk and power pop scenes internationally for over a decade, sharing bills with the Undertones, the Flamin' Groovies and many others.
They have a thing for Australian bands too; having previously released a great cover of the Scientists' big beat bonanza "Last Night", their latest album "Cause A Scene" includes a fantastic version of "Am I Ever Gonna See Your Face Again?", The Angels' original 1976 single.
Baby Shakes have just released "Shake the System - A Compilation For A Cause", featuring a mix of previously unreleased early demos, a cover, singles from out of print records and a few protest themed tracks selected by the band. It is available from their Bandcamp and proceeds will go to the NAACP Legal Defense and Educational Fund.
Tags: new bomb turks, baby shakes